Since ages, Bollywood has shared a special and unique connection with animals. Not only the lead actors, but the supporting cast also play a crucial role in making a film successful. Many times, animals also act as supporting cast in movies and make the movie more appealing. Calling the animals 'unsung heroes' won't be wrong, as many of them fought for their master and supported them. So here we have a list of top 10 Bollywood movies where animals stole the limelight from the actors.
1. Junglee (2019)
The film Junglee is about the practice of elephant trapping. The story revolves around a family who lives in wildlife sanctuary with elephants and tries their best to raise them well. However, one fine day some bad people wants to kill the elephants for their ivory. The film beautifully shares the bond between elephants and humans.
• Rating(IMDB):- 5.5/10
• Director:- Chuck Russell
• Star cast:- Vidyut Jammwal
• Box office:- ₹24.70 crore
2. Dil Dhadakne Do (2015)
The Movie revolves around the life of high class societies and their issues which was narrated by Bollywood actor Aamir Khan from the point of view of a dog named Pluto. The Film was loved by millions of people.
• Rating(IMDB):- 7/10
• Director:- Zoya Akhtar
• Star cast:- Ranveer Singh, Farhan Akhtar, Anil Kapoor, Priyanka Chopra, Anushka Sharma, Aamir Khan
• Box office:- ₹145 crores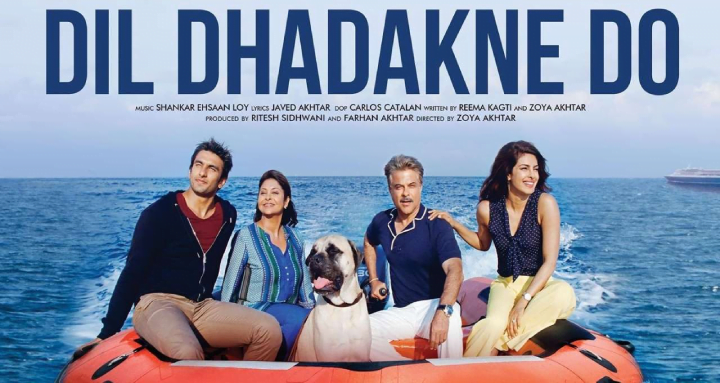 3. Hathi Mere Sathi (1971)
The film is about a boy named Raju, an orphan child, who used to perform with four elephants on streets, in order to earn money for survival. The elephants became a family for Raju but after marriage he had to choose between his animal family or his wife and son.
• Rating(IMDB):- 6.9/10
• Director:- M. A. Thirumugam
• Star cast:- Rajesh Khanna, Tanuja
• Box office:- ₹16.58 crore
4. Teri Meherbaniyan (1985)
One of the most unique concept movie of Bollywood where the pet dog plays the lead role and also take revenge for his master's death. The dog (Brownie) kills the villains with his cleverness. The film was a huge success and was loved by millions of people.
• Rating(IMDB):- 5.3/10
• Director:- Vijay
• Star cast:- Jackie Shroff, Poonam Dhillon
• Box office:- ₹ 4 crores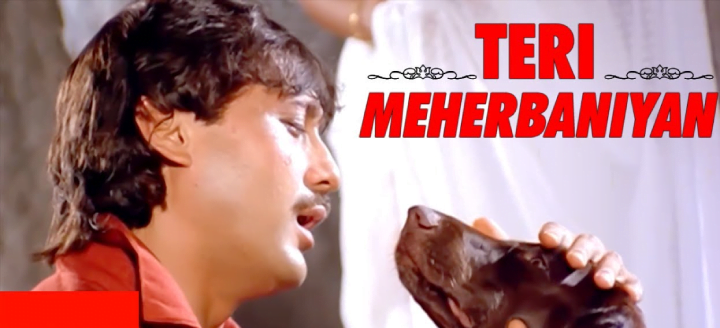 5. Katti Batti (2015)
The chemistry of Imran Khan and his turtle named Milkha is more sizzling as compared to his chemistry with Kangana Ranaut in the movie. Katti Batti depicts the beautiful bond between a turtle and a human. The turtle was the actual magical element of the film.
• Rating(IMDB):- 4.7/10
• Director:- Nikkhil Advani
• Star cast:- Kangana Ranaut, Imran Khan
• Box office:- ₹259 million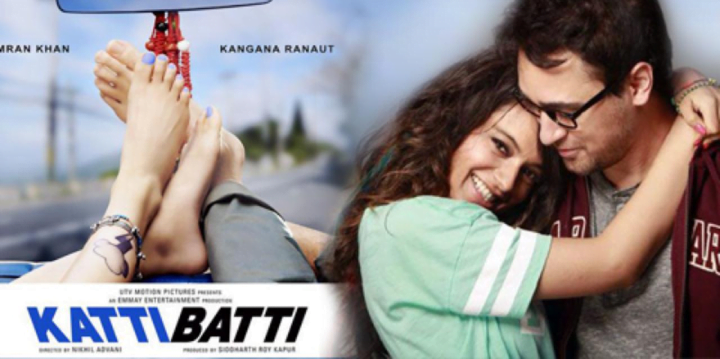 6. Doodh Ka Karz (1990)
Doodh Ka Karz is a 1990 Indian Bollywood action drama film which depicts the story of Parvati, who wants to take revenge of her husband's death, along with his son named Suraj and a snake. The movie portrays the beautiful relationship between a snake and a human.
• Rating(IMDB):- 4.7/10
• Director:- Ashok Gaikwad
• Star cast:- Jackie Shroff, Neelam Kothari
• Box office:- ₹4 crore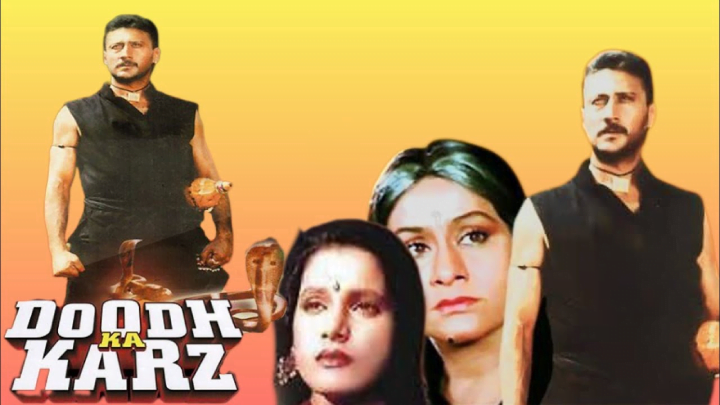 7. Maa (1992)
The Movie is about a dog's eternal love towards its master. The story depicts a dog who is able to see ghosts. The character named Jaya is murdered and she comes back as a ghost and takes the help of her dog in order to take revenge from the goons. The dog helps her in completing her mission of killing her murderers.
• Rating(IMDB):- 5.1/10
• Director:- Ajay Kashyap
• Star cast:- Jeetendra, Jaya Prada
• Box office:- ₹1.70 crore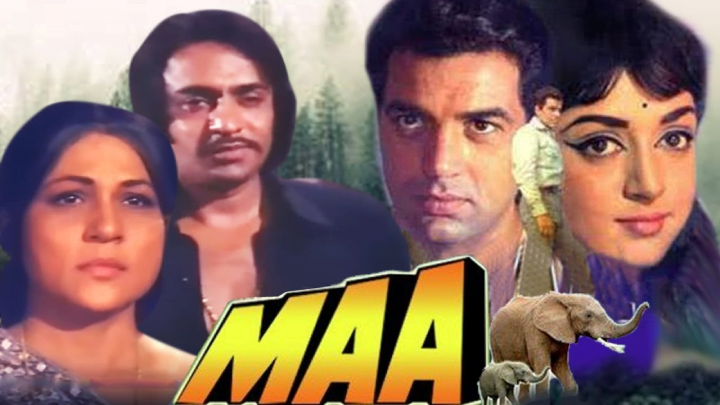 8. Hum Aapke Hain Kaun (1994)
If the movie didn't have Tuffy (dog) then there would be no happy ending in it. The adorable Pomeranian dog was the soul of this masterpiece as it brings lovers Nisha and Prem together by giving Nisha's secret letter to Rajesh instead of Prem.
• Rating(IMDB):- 7.5/10
• Director:- Sooraj Barjatya
• Star cast:- Salman Khan, Madhuri Dixit
• Box office:- ₹1.27 billion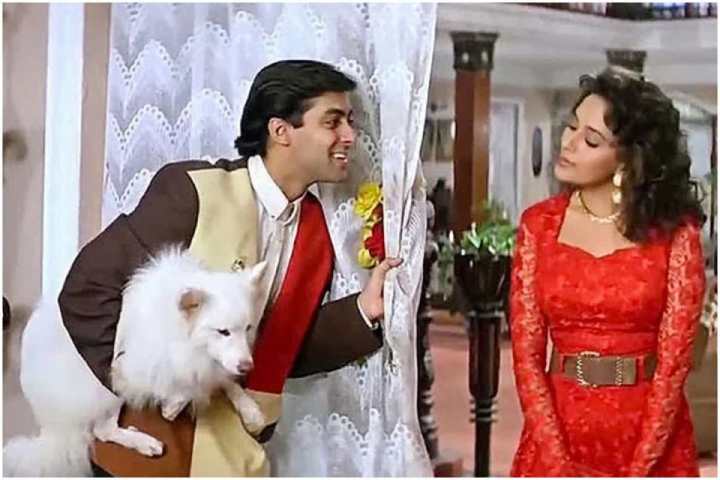 9. Chillar Party (2011)
This film won the National Film Award for best children's film. The movie is about a street dog named Bhidu aka buddy, who was ordered to be captured by a Politician, Shashikant Bhide because of the new municipal legislations. The film was a big success for the Bollywood industry. It film purely showed the strong bond between dogs and humans.
• Rating(IMDB):- 7.5/10
• Directors:- Nitesh Tiwari, Vikas Bahl
• Star cast:- Irfan Khan(Child Actor), Sanath Menon, Rohan Grover, Naman Jain, Aarav Khanna, Vishesh Tiwari
• Box office:- ₹65 million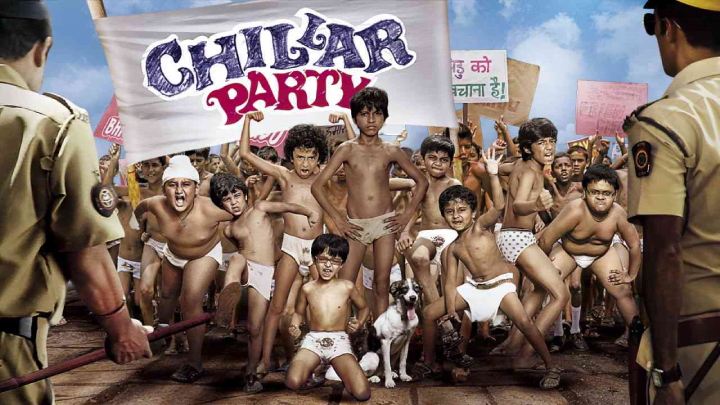 10. Entertainment (2014)
Bollywood actor Mr. Khiladi Akshay Kumar shares the lead role in this movie with a dog. As the name reflects, the movie is a full entertainment package where the story revolves around a dog named entertainment who is the owner of Rs. 3000 crore which is left behind by a billionaire.
• Rating(IMDB):- 4.4/10
• Directors:- Farhan Samji, Sajid
• Star cast:- Akshay Kumar, Tamannaah Bhatia, Johnny Lever
• Box office:- ₹94.85 crore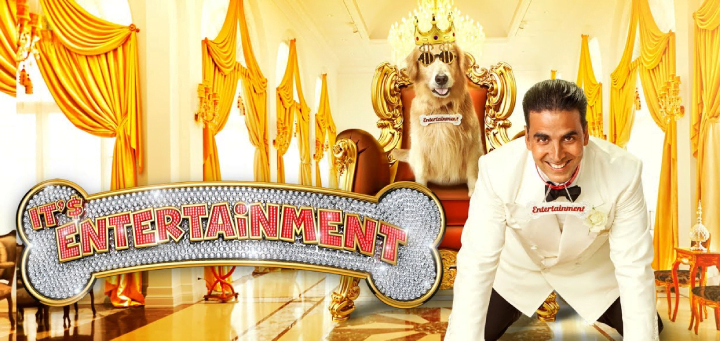 Hope you found this article interesting. How many of these wonderful Bollywood movies have you seen? Do share with us in the comments below.