In today's technological world, online shopping has been the latest trend. Now you can just sit at the comfort of your house, browse through a wide range of products and order whatever you like. You don't have to take the hassle of going into crowded places or standing in queues.

Here we have gathered a list of world's 10 best online shopping websites for you. Have a look:
1. Amazon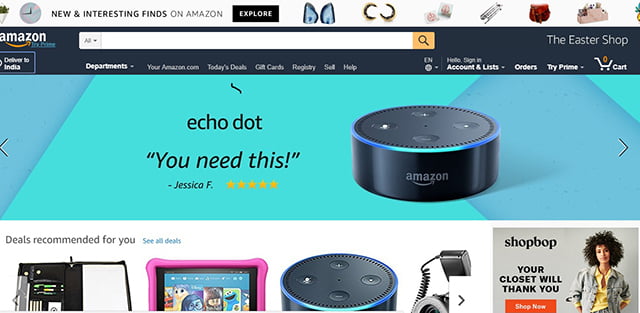 Amazon is presently the most popular eCommerce website in the world. This American electronic commerce and cloud computing company was found by Jeff Bezos on July 5, 1994 and is head-quartered at Seattle, Washington.  The company started as amazon.com and was operating as an online bookstore. Later it diversified to sell video downloads/streaming, MP3 downloads/streaming, audiobook downloads/streaming, software, video games, electronics, apparel, furniture, food, toys, and jewelry. It has various retail websites for a large number of countries such as United States, the United Kingdom and Ireland, France, Canada, Germany, Italy, Spain, Netherlands, Australia, Brazil, Japan, China, India, and Mexico.
2. Walmart.com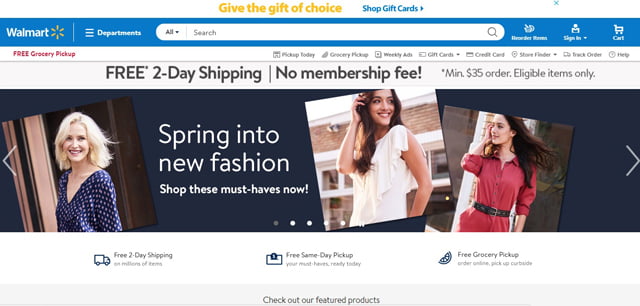 WalMart is one of the most popular stores in the U.S. The American multinational retail corporation is based at Bentonville, Arkansas. The company was founded by Sam Walton in 1962 and was incorporated on October 31, 1969. It operates a chain of hypermarkets, discount department stores, and grocery stores. It is a one stop for all your daily needs. You can get fruits, vegetables, stationery, apparel and many other things.
3. Ebay.com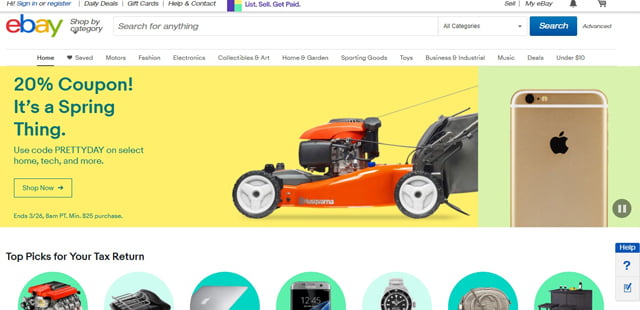 Ebay is one of the earliest e-commerce websites and has spread its wings all over the world. The multinational e-commerce corporation was founded by Pierre Omidyar in the year 1995 and is located at San Jose, California, U.S. The company assists consumer-to-consumer and business-to-consumer sales through its website. Apart from being an online shopping website, ebay.com facilitates online auction through which people and businesses buy and sell a wide range of goods and services all over the world.
4. Costco.com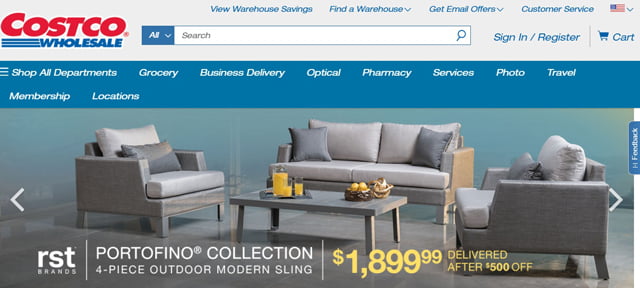 Costco.com is another big retailer in the U.S. The American multinational corporation was founded by James Sinegal and Jeffrey Brotman in the year September 15, 1983.  Basically the company was located at Issaquah, Washington, but it opened its first warehouse somewhere near Seattle in the year 1983. The website deals with a wide range of products.
5. Target.com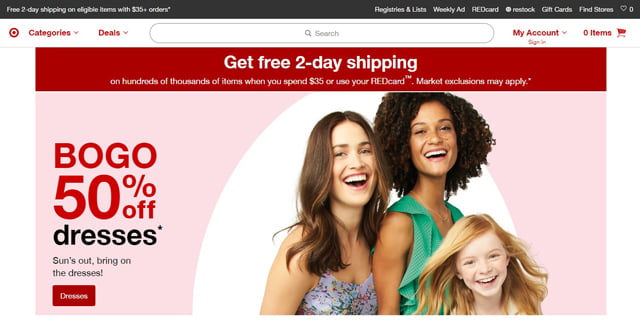 Target Corporation is the second-largest discount store retailer in the United States and was founded at George Dayton in the year 1902.  The company is based in Minneapolis, Minnesota and deals with all kinds of products for men, women or children.
6. Bestbuy.com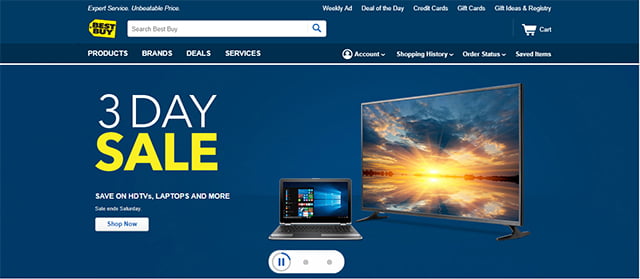 Best Buy is an American multinational consumer electronics corporation and was founded by Richard M. Schulze and Gary Smoliak in the year 1966. The company is based in Richfield, Minnesota, a Minneapolis suburb and deals with all kinds of technological and electronic goods at affordable prices.
7. Newegg.com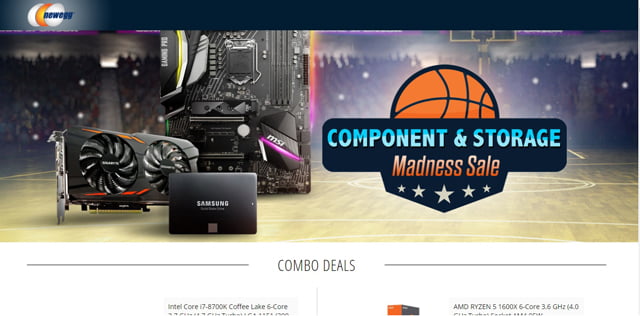 Newegg Inc. is an online retailer of items including computer hardware and consumer electronics. It was founded by Fred Chang in the year 2000 and is located at California, United States. The website also deals with Software, electronic parts, games and many other things.
8. Overstock.com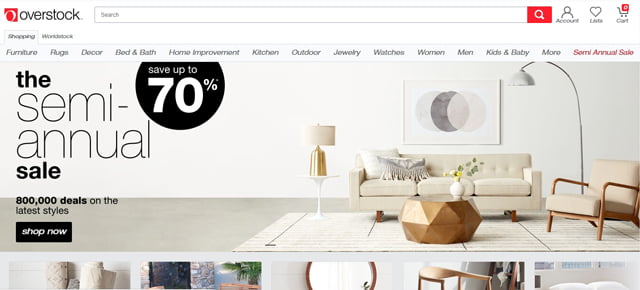 Overstock.com, Inc. is an American internet retailer founded by Patrick M. Byrne in 1997 who launched the company in May 1999. The company is based in Midvale, Utah, near Salt Lake City and deals with home decor, furniture, bedding, electronics, jewelry, toys, and many more at reasonable rates.
9. Shop.com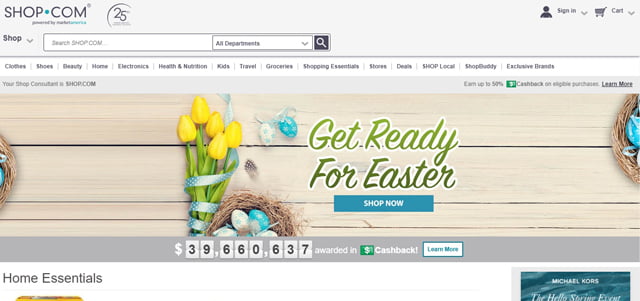 Shop.com is another eCommerce website that was founded by JR Ridinger and Loren Ridinger in the year 1992. It is based in Greensboro, N.C., and deals with a wide range of consumer goods such as  household cleaning supplies, jewelry, personal care products, auto care, cosmetics, dietary supplements, custom websites, water purifiers, and weight management products.
10. Macy's.com
Macy's is an American department store chain that was founded by Rowland Hussey Macy in 1858. It is headquartered at Cincinnati, Ohio, U.S. and deals with Clothing, footwear, accessories, bedding, furniture, jewelry, beauty products, and housewares.
So, which of these top eCommerce websites is your favorite? Do tell us in the comments below.