Times have gone by when Bollywood Industry was run by male actors only. Now it's time when people like to watch more authentic and relatable stories. In the past few years women-centric movies has been growing drastically. In a survey it was reported that females are more in number who like to watch movies as compare to males. So Bollywood has also started making more women-centric movies according to the demands of its majority audience. Let's go and have a look at the top 30 Bollywood women-centric movies of the decade that has brought a revolution in Indian Cinema.
Gangubai Kathiawadi
This film is about a woman named Gangubai Kathiawadi who is forced to be a prostitute and later became a political figure. Actress Alia Bhatt perfectly plays the role of Gangubai Kathiawadi in this movie, where it is shown that a woman is capable of doing anything if she is fearless and confident of what she is. This Bollywood movie educates people to not judge anyone on the basis of their job. The movie gained a lot of appreciation and popularity among the audience as well as critics.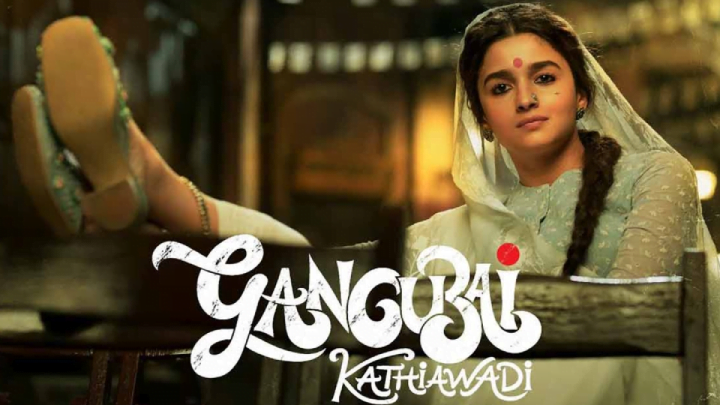 Mimi
Mimi is a movie with a social message which revolves around the life of a ditched surrogate. This movie beautifully portrays that a mother is always a mother no matter she is surrogate or a real one. It shows how a mother sacrifices her dreams, career and everything else, in order to see her child happy. Actress Kriti Sanon has played the role of Mimi in this film. The movie shows her unstoppable efforts and struggle which made her strong enough to fight with the world going against societal norms.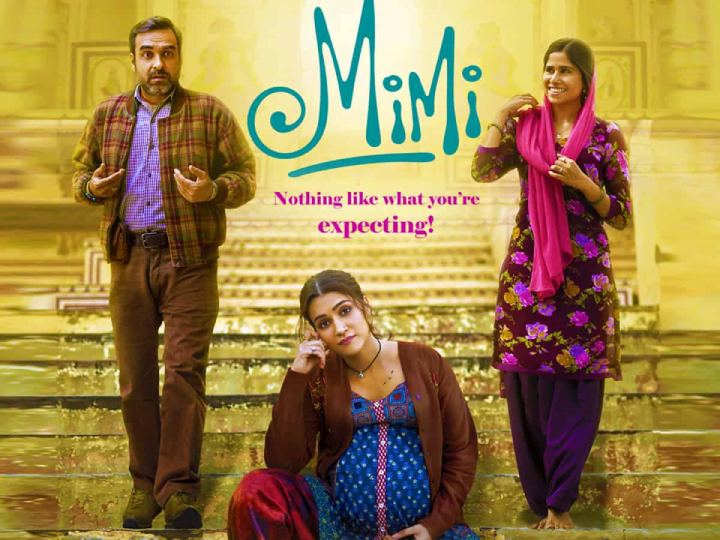 Pagglait
This beautiful movie was released on 26th March 2021 and is a social drama directed by Umesh Bist. The movie is particularly based on the life of a young widow who wants to stand on her own feet and continue her life by earning and living her dreams. But she was continuously stopped by the society and her parents because they want her either to keep mourning the death of her husband or to remarry. Actress Sanya Malhotra played the role of Sandhya. This movie is way to inspiring for those ladies who lost their husbands at young age and wanted to live on their own terms.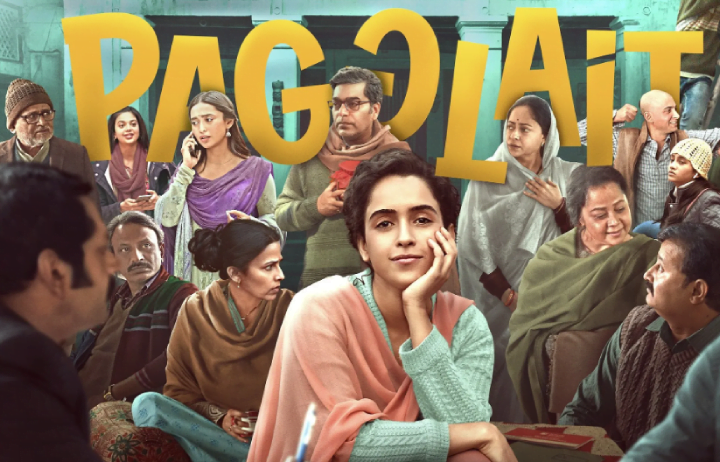 Saina
This movie is based on the life of Indian Badminton Player Saina Nehwal. The movie shows that behind every successful kid, there is parents who work very hard and sacrifice their dreams to make their child successful. Actress Parineeti Chopra has played the role of Indian Badminton Player Saina Nehwal, and in the movie it was shown how Saina Nehwal worked really hard to proudly carry India to the limelight of International sports.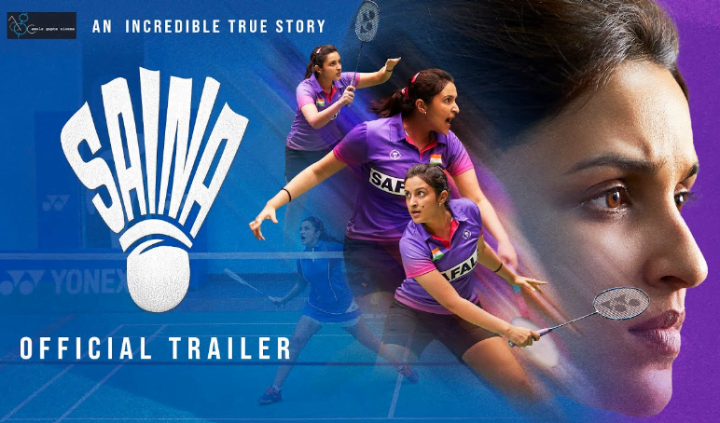 Chhapaak
The film is based on Acid-attack survivor Laxmi Agarwal, who didn't loose hope even after getting brutally injured. The movie is directed by Meghna Gulzar and stars Deepika Padukone in the lead role. The film received immense love from the audience and was critically acclaimed. The movie is considered as Deepika's comeback on the big screen after two years since Padmaavat.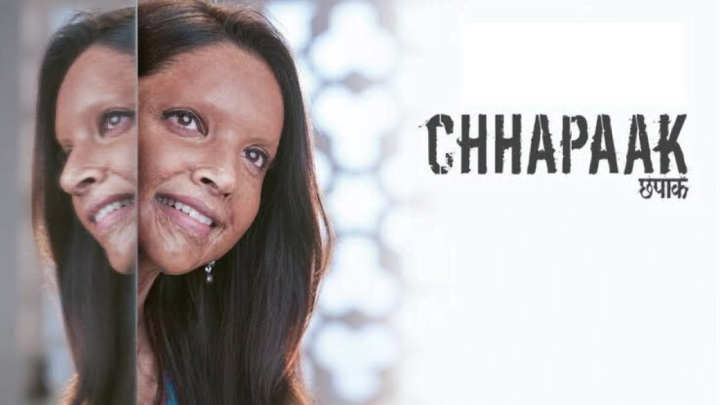 Dangal
This Movie is based on the 'Phogat Sisters' and Indian female wrestlers – GEETA AND BABITA. The movie is molded beautifully about how a father (Mahavir Singh) trained his daughters to become India's top female wrestlers . The movie is directed by Nitesh Tiwari and stars Aamir Khan, Sanya Malhotra and Fatima Sana Sheikh in lead roles. This movie received huge applause from the audience and is considered as one of the highest grossing Hindi films of all time.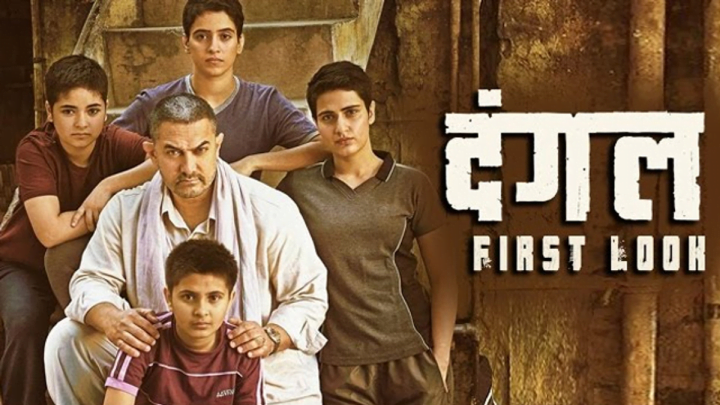 Neerja
This movie is based on the true life events of lesser known personality 'Neerja Bhanot', the lady who sacrificed her life for the sake of others. Ram madhvani, the director of the movie collected the moments of Neerja Bhanot's life and beautifully showed it in the movie. This movie showed how this brave lady saved 359 out of 379 passengers when Pan Am Flight 73 in Karachi, Pakistan was hijacked in 1986. Bollywood actor Sonam Kapoor has played the role of Neerja Bhanot.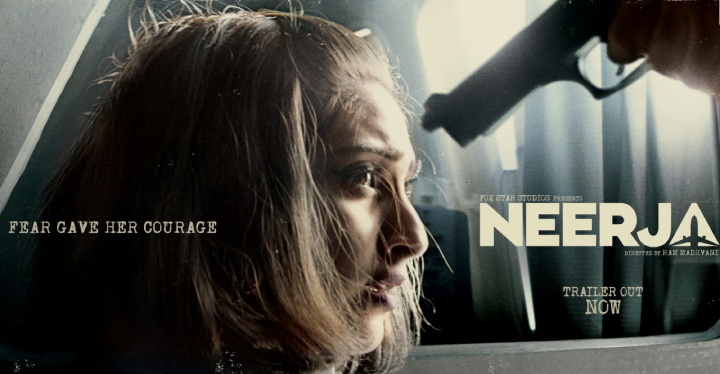 Mary Kom
This is an all time watch sports biopic movie which is based on a woman who crosses all barriers and proves that women are very strong personalities. The film is based on the life events of Indian Olympic boxer Mary Kom. The film is directed by the Omung Kumar and stars Bollywood actress Priyanka Chopra in the role of everyone's favorite Mary Kom. The movie shows her struggles that she faces after choosing boxing as a career and representing India at International level.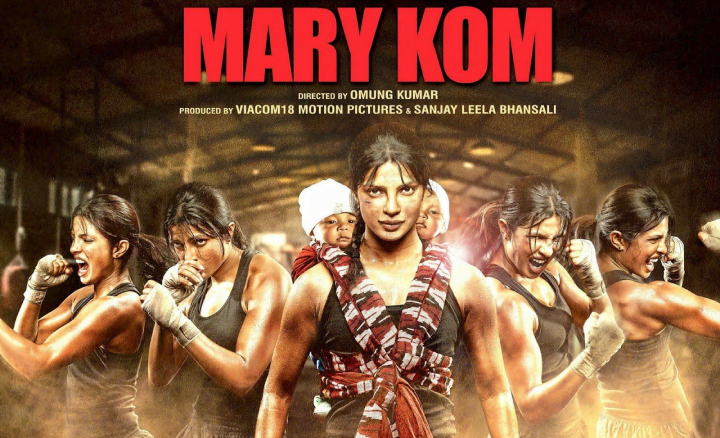 Queen
Actress Kangana Ranaut has played the role of Rani Mehra in this movie, where it is shown that her fiancée called off their relationship, a day before their marriage. This movie is about how a person gains self-confidence after facing several ups and downs and how important it is to be self reliant in life. The film won many awards at Film fare, including best Film and best actress awards in various platforms.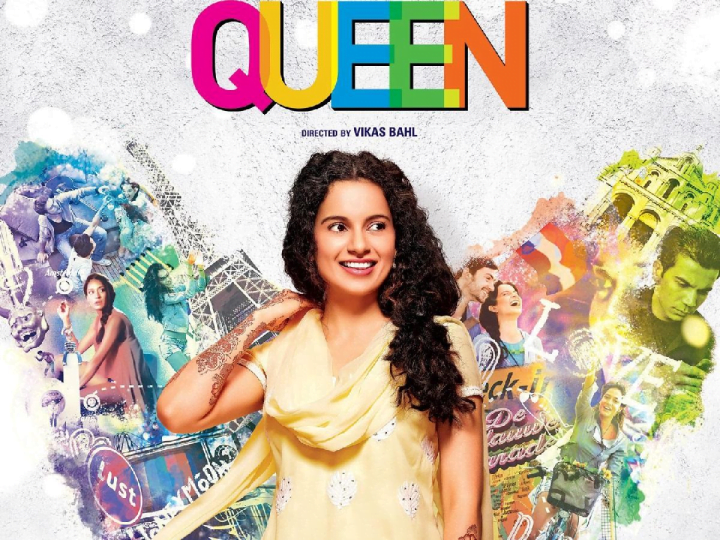 Raazi
It was released on 11th May 2018. It is based on true story of an Indian spy (Sehmat Khan). The movie revolves around the life of Sehmat , an Indian spy who sacrificed her dreams , her career in order to protect the Country. The role was played by Bollywood Actress Alia Bhatt , where she married to a Pakistani Officer to collect all the information. This Movie won so much appreciation from the audience.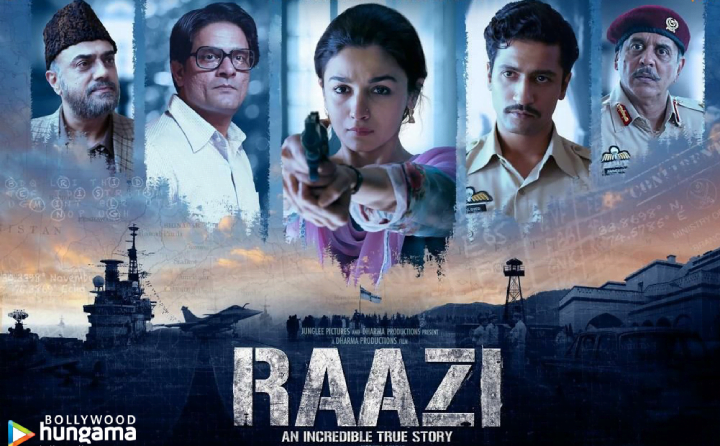 Thappad
The Movie Thappad was released on 28 February2020. The story is on the life of a women named Amrita whose perfect life splintered after her husband, Vikram slaps her in a party. But the question is, A one slap is enough to break a beautiful relationship?. The thing which this movie taught is valuing oneself before its too late. This movie is a slap to those age-old Ethics who asked women to compromise by saying "shaadi meeetna chalta hai , ek thapad hi toh hai pati h maarsakta hai".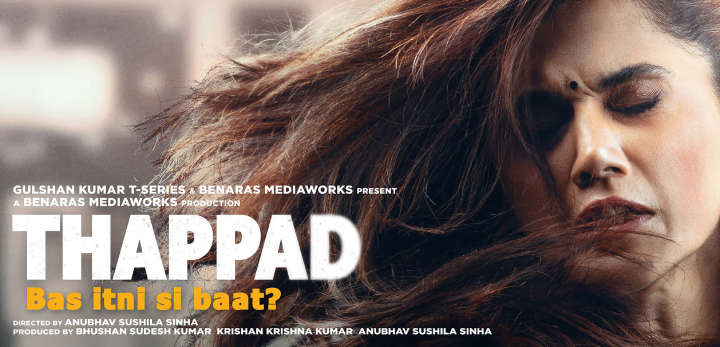 English Vinglish
The movie English Vinglish was based on a woman named Shashi who didn't receive any respect from her husband and children for not knowing English. Later, she decided to enroll in an English learning classes in New York. This movie shows that a women is capable of changing her difficult situation, love herself and make her family love her back.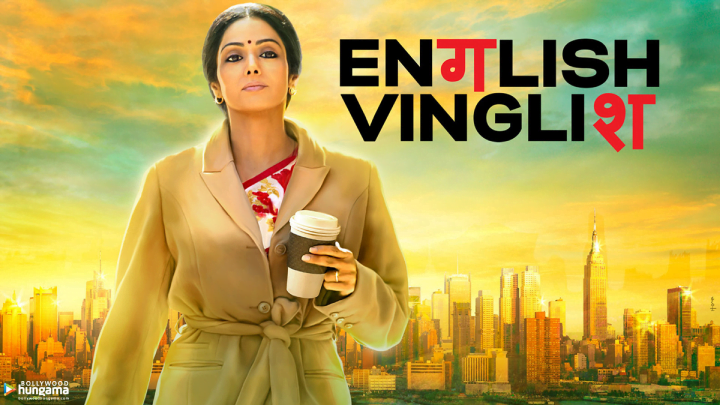 Lipstick Under My Burkha
This movie was released on 21st July 2017. The story is about four ladies who are searching for freedom. Even after facing many obstacles in their lives, they manage to find their way out to fulfill their desires. This movie won millions of hearts.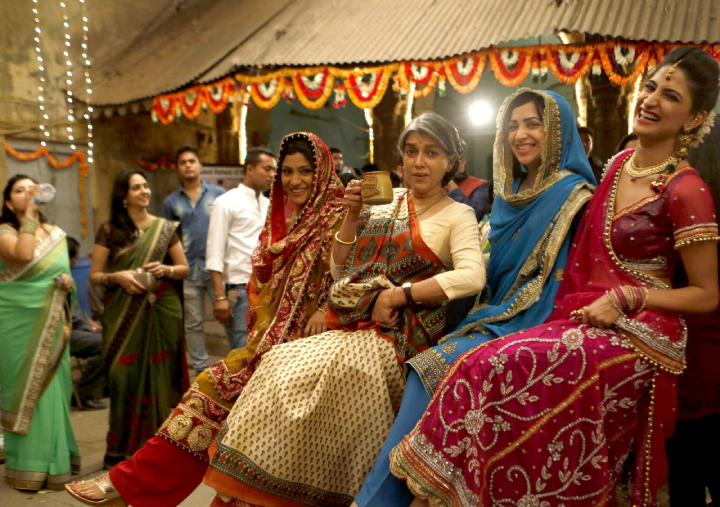 Rashmi Rocket
This movie is based on an important women-centric issue (Gender Discrimination). The story revolves around a small town girl, Rashmi who faces many societal barriers in order to fulfill her dream to become a National-level athlete. But her dream hits rock bottom when she has to undergo a gender test. This movie is a tribute to several sportswomen who face many struggles to achieve their goal .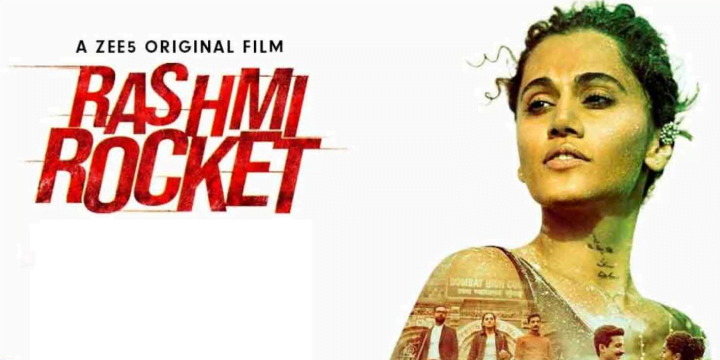 Mardaani
The story of Mardaani revolves around a female Police officer Shivani Shivaji Roy, who is in a search of a teenager girl (Pyaari) who gets lost in the world of child trafficking. Bollywood actress Rani Mukerji played the lead role in this movie. The "Mardaani" skills can nurture both men and women. Mardaani is about being fearless and standing up for ones rights.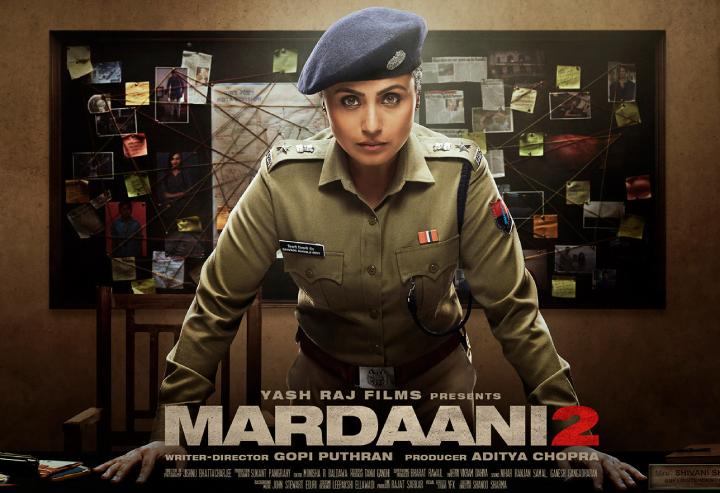 No one killed Jessica
The movie is based on the Jessica Lal murder case which happened in April 29, 1999. In the movie, Jessica's sister Sabrina lal joins forces with Meera, a journalist in order to seek justice for her sister Jessica who is murdered by an influential politician's son, Manu Sharma.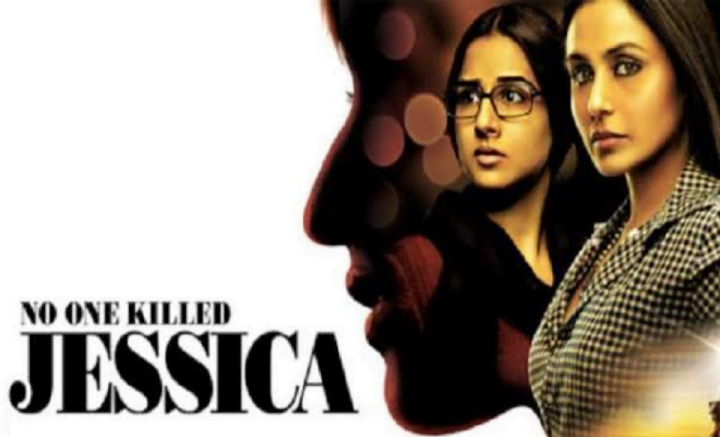 Tumhari Sulu
The movie " Tumhari Sulu" shows the importance of having a supportive life partner. The story is about an ambitious household woman Sulu who lives happily with her husband and son but things doesn't remain same after she wins a contest and auditions for a night show as radio Jockey. Later, her husband Ashok manages their tiffin business and Sulu resumes her radio jockey job.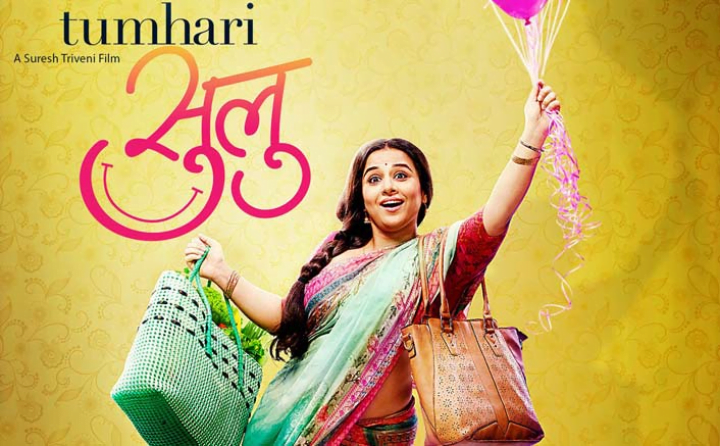 Saand Ki Aankh
The movie Saand Ki Aankh is a real life story based on the achievements of two sharpshooters Chandro and Prakashi Tomar, who accidently discover their talent of shooting in their 60's. Later they participates in various competitions with the help of an instructor. This movie won admiration from millions of people.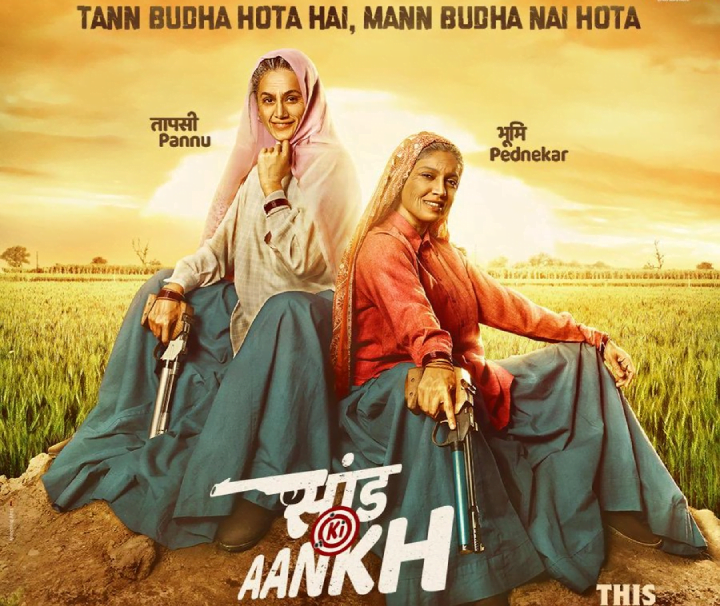 Shabaash Mithu
A biopic movie based on the life of Indian Cricketer and captain of the Indian National Women's Cricket team, Mithali Raj. The movie is about her struggles and obstacles that she faces as a lady in order to achieve her dreams of becoming an Indian cricketer. Bollywood actress Taapsee Pannu plays the lead role in this movie.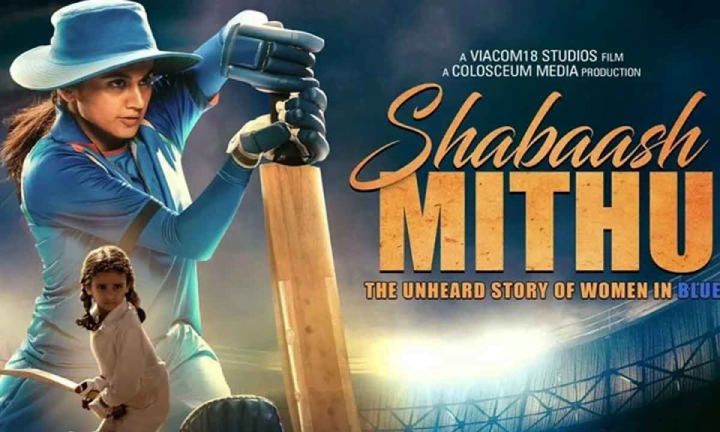 Jalsa
The movie Jalsa is a thriller directed by Suresh Triveni. The movie is about a complicated hit and run case which shook the lives of two women, Maya, a renowned journalist, and Ruksana, her domestic help. It explores the concept of power dynamics and classicism.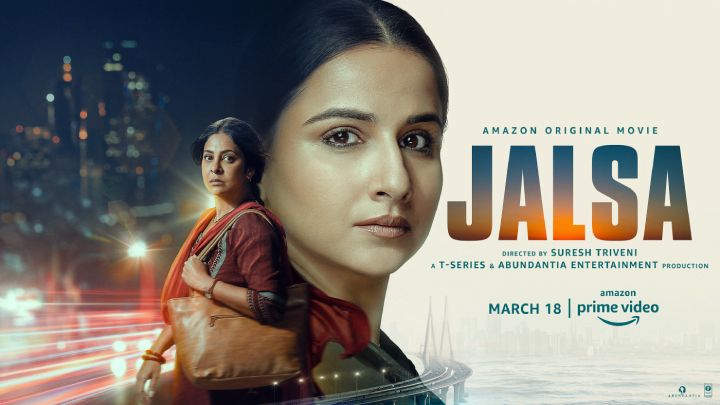 Sherni
Sherni is an Indian thriller film starring Bollywood actress Vidya Balan in the lead role. The movie was released on 18th June 2021 and is based on a forest officer who was given a task to seize the man-eating tigress in a remote area. However, she had to face a lot of bitterness in order to complete her job. The storyline of the film is outstanding and hence loved by millions of people.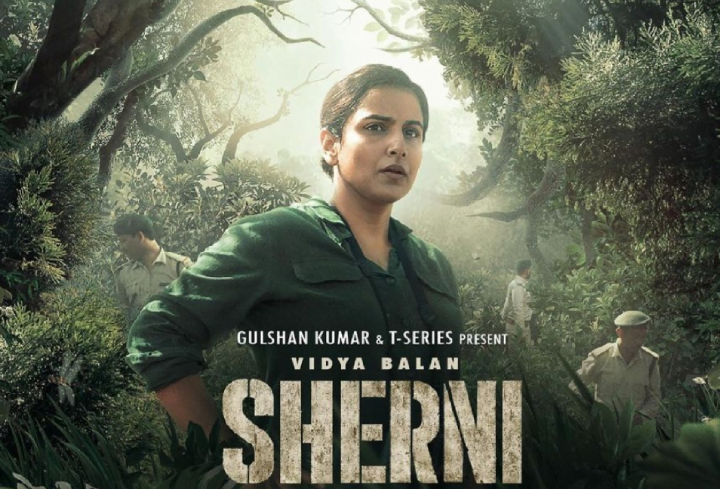 Tribhanga
It is a family drama film which is directed by famous actor Renuka Shahane. The movie was released on 15th January 2021 starring Kajol, Tanvi Azmi and Mithila Palkar. The film revolves around a broken family of three women with different life choices. The story is basically of a mother and daughter and what binds them together in spite of their differences. The movie is a great teaching for children that family is the necessity of life.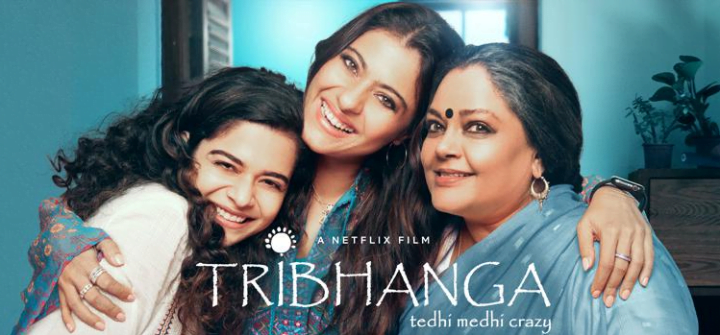 Sir
The movie 'Sir' is one of the most breath-taking film of Bollywood. It is a Hindi romantic film which is based on a young and passionate widow woman from a remote area, who wants to become a fashion designer in future, but due to some reasons she has to start a new job as a live-in maid. She starts her job in a wealthy family. Later, she falls in love with a boy, where she works as a maid. But both of them find their relationship debarred.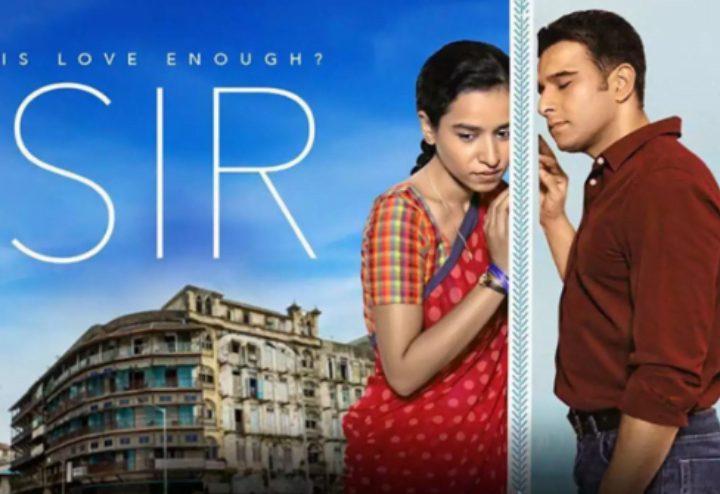 Bulbbul
The Indian thriller film "Bulbbul" was directed by Anvita Dutt Guptan and was released on 24th June 2020. It is based on a girl named Bulbul, who is a child bride and grows into a mysterious woman, who is ruling her household by hiding her sore past, as some paranormal murders afflict her village. The storyline of this movie is way too appealing for the Indian audience.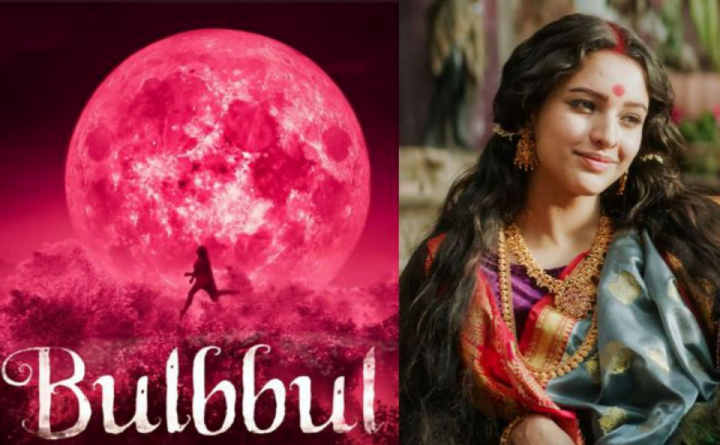 Gunjan Saxena
It is a Hindi biographical drama film which was directed by Sharan Sharma and was released on 12th August 2020. The film is based on an ambitious girl named Gunjan Saxena whose dream is to become a pilot, but she faces many struggles and gender based discrimination in her way. Despite facing all these prejudice, she succeeds in fulfilling her dreams and serves the country during the Kargil War.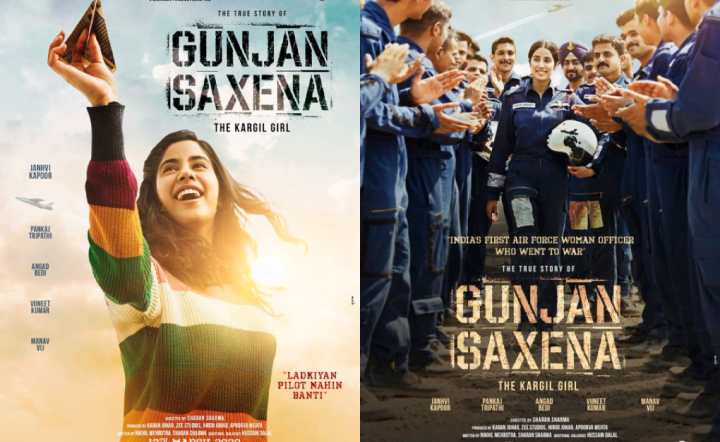 Panga
Panga is a Hindi sports drama film directed by Ashwiny Iyer Tiwari and was released on 24th January 2020. The film is about a Kabaddi world champion named Jaya, who is forcedly motivated to mark her entry in sports again by her family. However, first she has to sort her internal conflicts and then the presuppositions, the society has of her. The movie didn't perform too well in theatres but the storyline of the film is very appealing.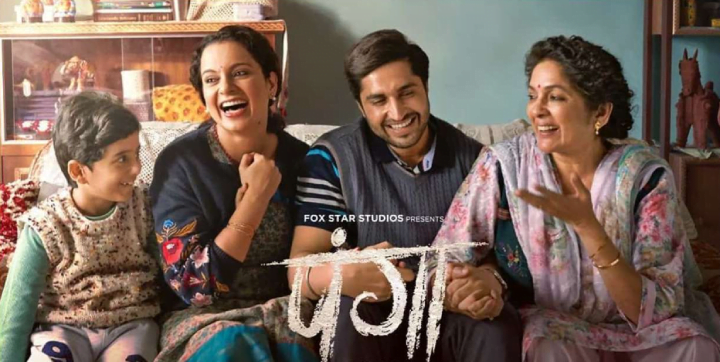 Shakuntala Devi
It is a biographical drama film which was released on 31st July 2020 and was directed by Anu Menon. The movie is about a woman who is a mathematician and it shows her journey of becoming "The Human Computer". The movie also shows her relationship with her daughter. This film was a huge success and was loved by the audience.
A Thursday
It is based on a true story. The movie was directed by Behzad Khambata and released on 17th February 2022. It is based on the life of a girl named Naina, who is a nursery school teacher that holds 16 students hostage and fabricate a list of enigmatic demands. It is a thriller film starring Yami Gautam, Atul Kulkarni and Neha Dhupia.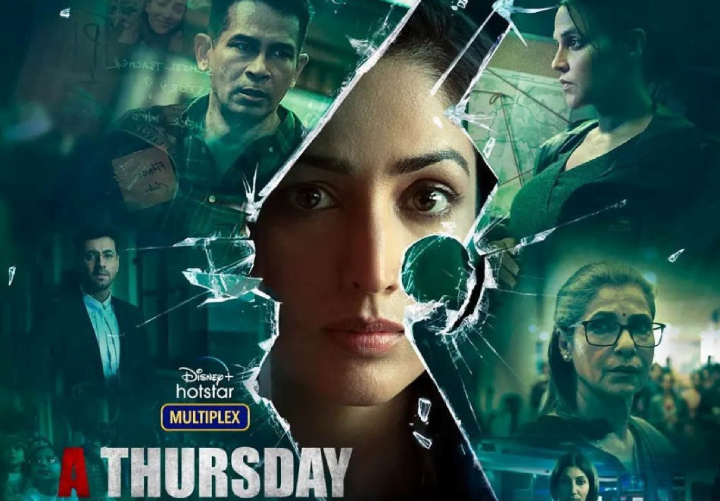 Darlings
Darlings is a Hindi comedy drama film directed by Jasmeet K. Reen which was released on 5 August 2022. The film is about a girl named Badru, who hopes that her violent husband will change, if he stops his drinking habits. However, when his habits of drinking goes too far, she and her mother decides to take revenge from him for torturing her with domestic violence and emotional abuse.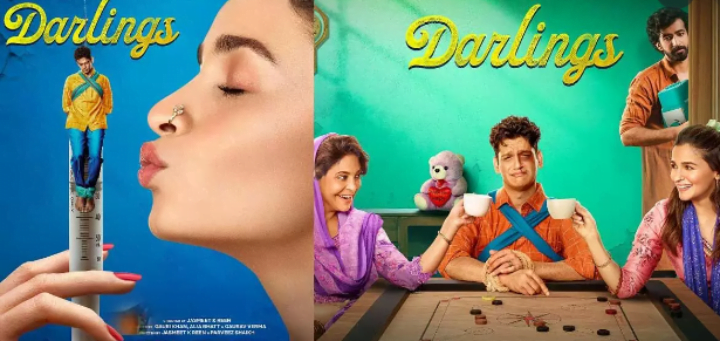 Dhaakad
It is an action film that stars Kangana Ranaut in the lead role. The movie was directed by Razneesh Ghai and was released on 20th May 2022. The film is about a highly trained agent, Avni who is in charge of a mission to collect evidences to eliminate Rudraveer, an international human trafficker who was not on the radar for ten years.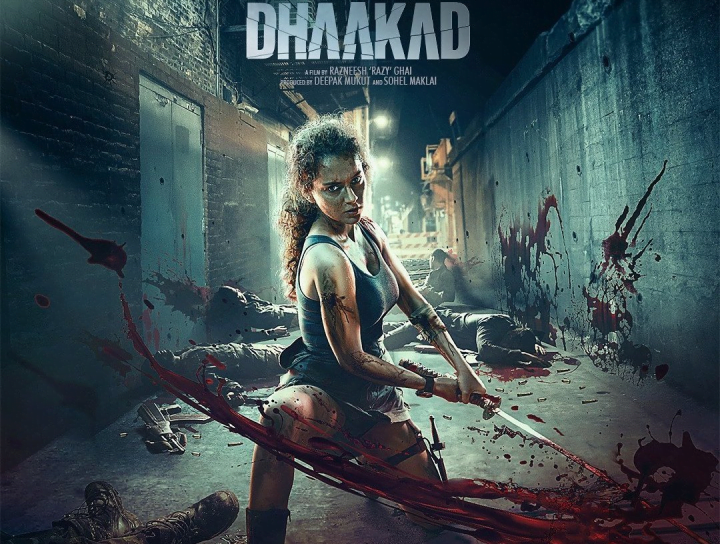 Have we missed any other outstanding Bollywood women-centric movies of the decade? Do let us know in the comment box below.