Meta's own instant messaging platform, WhatsApp, is constantly rolling out new features. Additionally, existing features on the platform improve the user experience. In addition to texting and sharing pictures or videos, you can use WhatsApp Pay to send money directly to your friends. Moreover, you can also pay via WhatsApp Pay on other websites.
Most of us are familiar with the WhatsApp Archived Chats feature, which allows us to hide any group or individual chats without deleting them. Basically, you can hide chats from the main chat list in WhatsApp. Besides, you can keep archived chats separate and not be notified when you receive new messages from archived chats. If you want to receive notifications from archived chats, you can change that in settings. Here is how to archive multiple WhatsApp chats on android smartphones without deleting them.
How to Archive Multiple WhatsApp Chats on Android Smartphone
Open WhatsApp on your Android Smartphone.
Click on the individual or group chat you want to archive or hide. You can also select multiple chats at once.
Now, you'll see options at the top, including delete, pin, mute, and archive.
Click the Archive button, which will appear at the top of your chat list. You can click the archive button to check all hidden chats.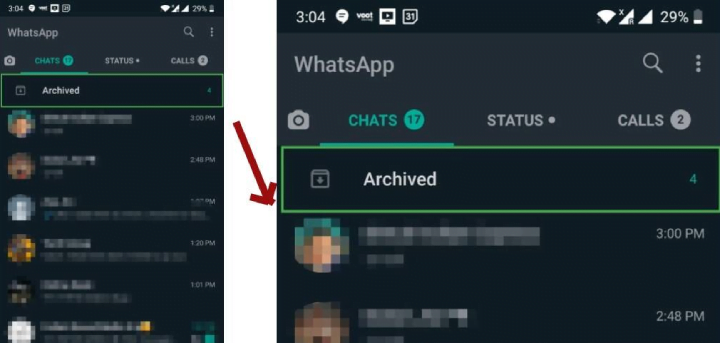 How to Unarchive Multiple WhatsApp Chats on Your Android Smartphone
You can also unarchive multiple WhatsApp chats on your Android smartphone. Here's a detailed guide to unarchive a chat.
Start by accessing your WhatsApp on your Android smartphone.
You will then find the Archived Chats section at the top of the WhatsApp homepage.
Now click on the chat you want to unarchive, or you can select all chats together.
Then click the Unarchive option located in the same location as the Archive button.