WhatsApp is the most popular method of communication in the world today. It has taken the place of standard text messages (like SMS) with fast and instant messaging, and also comes with various additional functionality such as multimedia, video and audio messages, stickers, and support for Word, PDF,etc.
The much loved app has even replaced the phone calls with the WhatsApp calling function. You can not only choose to add a picture (also (called DP), and publish status from time to time, but can also choose to block unwanted or annoying contacts in WhatsApp. The blocking function helps you in getting rid of unnecessary messages without even letting others know that they have been blocked. WhatsApp will never notify other people of these type of actions. However, there are certain ways that can assist you in knowing if you are blocked.
How to know if you are blocked?
If you notice the following things, you can know that you have been blocked by a contact:
You cannot view the last seen or online status of the person who blocked you (and they cannot see yours).
The DP of the blocker will not be displayed.
You cannot place a call on the WhatsApp of the blocker and vice versa.
Messages sent to that person will only show a single grey tick. Two tick marks indicate that the message has been delivered and read by the other person.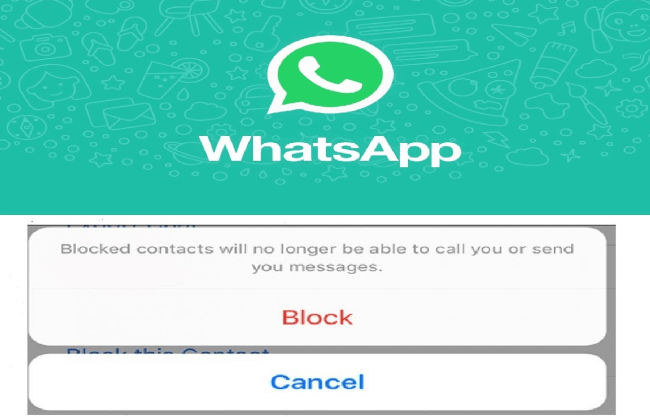 Hence, these are some signs of those who have been blocked. If you are blocked by someone and want to send them a message or want to be unblocked, there are some solutions.
In order to unblock, just follow the steps below.
Create a group in WhatsApp with another number, and then add the number of the blocker to that group.
Or else, you can ask your friends to create a new group and add your number and the number of the blocker to the group. By doing so, you can send a message on the group, and even people who block you can see it.
If the above option doesn't work, then you need to follow these steps:
Go to WhatsApp, click "Settings", and then open the "Account" option.
Now, choose "delete my account".
Uninstall your WhatsApp.
Restart the phone.
Then, reinstall WhatsApp from the Google Play Store.
After that, you need to follow the steps of entering your phone number, entering OTP, etc., but don't try to restore any backup.
Now that your number is unlocked, you can start sending messages to everyone, even blockers who have blocked you.

How does it work?
Once you delete your WhatsApp account and reinstall it, you can use WhatsApp messages from the beginning. There is only one drawback, i.e., you will be removed from the WhatsApp groups that you were a part of, and you must ask the group admins to rejoin you there.
As we have centered our lives totally around social media, it's quite frustrating when someone gets blocked or ignored. You can try the above methods to get unblocked. However, don't resort to stalking and harassing someone who is not interested in talking to you. Life is easy and the world is a huge place to find like-mined people who are really interested in talking to you. Search for them!