Google Chrome is the most suitable web browser for users which supports all operating systems, such as Android, iOS, etc. Google Chrome is very popular among mobile and PC users. Moreover, the Google Chrome browser has all the important features that Android users need. In addition to this, Google Chrome browser provides a password manager that can save all the passwords you type to the website for using those later.
The Android users can easily access, export and delete saved passwords through the Chrome browser. Although the password manager is not very safe to store passwords, it offers users with some useful security levels, such as passwords/PIN codes/patterns, before they view the passwords. This special feature is very useful because you can copy and paste the saved passwords without remembering those.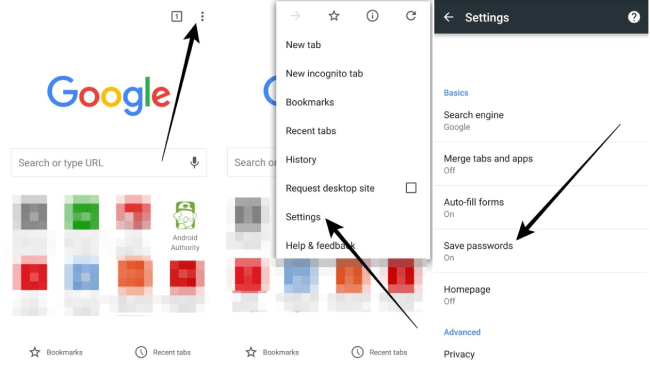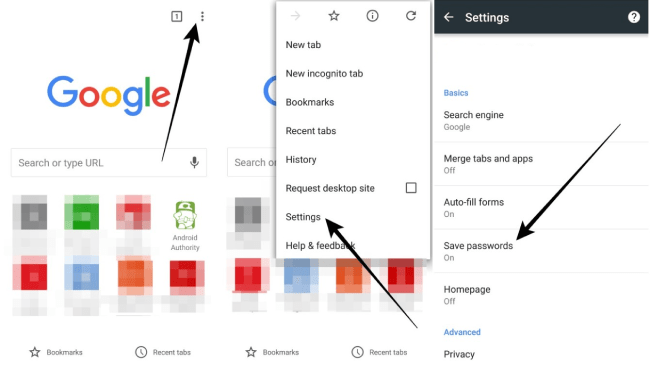 Easy guide to view saved passwords on Chrome for Android
Here, we will share a very easy way to view the passwords saved in the Chrome browser for Android. The following method is very simple and can be used on all Android versions. Before going forward with this process, please make sure that you are logged into your Google Chrome browser's Gmail account and have the latest version of the Chrome browser for Android. You only need to perform some very easy steps to view the saved password in the Android Chrome browser.
First of all, you need to open the Chrome browser from the home screen or application drawer, and then click Google Chrome.
After that, click on the three vertical dots in the upper right corner of the screen, and then press "Settings" from the pop-up menu.
Now, choose the "Password" option from the list. Open the "Saved Password" option under "Basic Information".
On the same screen, you will see the "Password" menu.
Under the "Password" menu, you need to click the saved password to view more detailed information. Here, you can view the username, website name and password. The password is hidden and you can view it by clicking the eye icon button. Before revealing the password, no matter what you originally organized, you need to authenticate yourself using the lock screen or fingerprint security. Now you can view your saved password in plain text.
Did you find this post helpful? Let us know in the comments section.