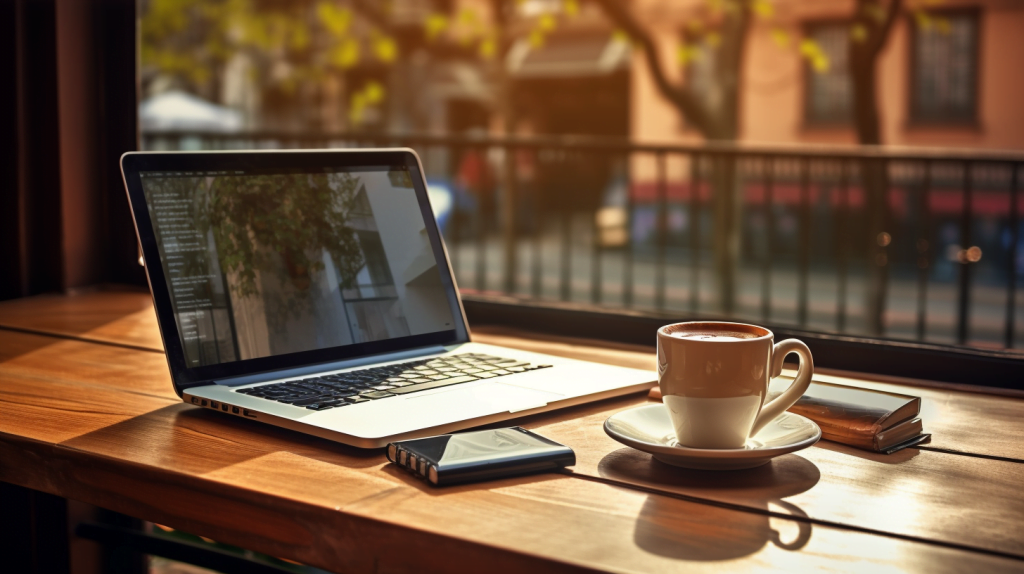 Write for Us
Technology enthusiasts, bloggers, and writers, we invite you to share your knowledge and insights with our audience at Technoflix. Whether you're into Business, AI, IoT, Apps, SEO, Email Marketing, Online Strategies, Content Creation, Digital Marketing, or Information Technology (IT), we want to hear from you. Your contribution to Technoflix will not only enhance our content but also solidify your reputation as an industry thought leader and boost your brand visibility. So, if you have something valuable to share, we encourage you to write for our tech blog.
We Welcome Articles Related To:
Step-by-Step Guides & How-Tos
Latest News in Technology
Tips and Hacks for Social Media
Reviews and Insights on Apps and Gadgets
Lists: Top 10s, Top 20s, etc.
Business Strategies and Insights
Guest Post Guidelines:
Articles should be a minimum of 700 words with no grammatical errors.
Originality is key. We only accept articles that are unique to the author and haven't been published elsewhere (except for infographics).
Headlines should be catchy and under 70 characters.
Add 3-4 relevant reference links to reputable sources.
A high-quality featured image is a must. If needed, include other HD images within the article.
You can incorporate 1-2 links to your blog or website.
Send your articles in Microsoft Word format (no PDFs) as email attachments.
Use the subject line 'Guest Content' and include a brief author bio.
How Often Should You Contribute?
It's your choice. Whether you want to write once a month, multiple times a month, or even once a year, we're flexible. Just reach out!
What We Do Not Accept:
Content on topics already covered on Technoflix. Please do a quick search before submission.
Directly sponsored posts or product reviews (contact separately for these).
Interested in Sponsored Content or Product Reviews?
Shoot us an email at
ttechnoflix@gmail.com
for inquiries.
Submitting Your Guest Post:
We're thrilled to have you on board! Submit your articles to
ttechnoflix@gmail.com
. After reviewing, we'll get your content up on our blog.
Looking for More Guest Posting Opportunities?
You can search for guest posting sites using these queries: (Replace 'Keyword' with your specific term, e.g., "Business", "SEO", "Technology", etc.)
General Queries:
Keyword "write for us"
Keyword "submit a guest post"
Keyword "guest post by"
Keyword "accepting guest contributors"
Keyword "guest post guidelines"
Keyword "guest article"
Keyword "contributor guidelines"
Keyword "submit article"
Keyword "contribute to our site"
Keyword "submit content"
In-URL and In-Title Queries:
Keyword inurl: "guest post"
Keyword inurl: "write-for-us"
Keyword inurl: "guest-article"
Keyword intitle: "write for us"
Keyword intitle: "guest post guidelines"
Specific Contributor-related Queries:
Keyword "become a guest writer"
Keyword "become a contributor"
Keyword "submit your guest post"
Keyword "looking for guest posts"
Keyword "guest posts wanted"
Authorship Indicative Queries:
Keyword "this post was written by"
Keyword "guest post courtesy of"
Keyword "guest posting guidelines"
Keyword "suggest a post"
Blog and Guest Post Indicators:
Keyword inurl:/blog/ "write for us"
Keyword inurl:/blog/ "guest post"
Keyword inurl:/articles/ "write for us"
Other Helpful Queries:
Keyword "contributing writer"
Keyword "submit news"
Keyword "submit post"
Keyword "submit tutorial"
Keyword "submit blog post"
Keyword "contribute now"
Keyword "submit design tip"
Keyword "submit press release"
Keyword "community writers"
These search queries should be helpful in finding a range of websites and blogs that accept guest posts. Remember, always check the website's guidelines and requirements before submitting to ensure your content fits their criteria. Thank you for considering Technoflix as your platform. We look forward to your valuable contributions!