South Indian movies have become a craze among people throughout the country and are famous even outside South India because they try to think of unique concepts and bring it out on the big screen. The South Industry prefers to portray scenes which are quite relatable and practical. Besides, South Cinema shows the importance of culture, family and tradition whereas Bollywood industry somehow lack these things in their films these days. South Indian films present pure love stories with intriguing storylines and don't promote nudity. That's why South Indian movies have made a huge impact in Indian as well as world cinema.
Lets have a look at the list of top 10 South Indian movies which are famous all over India and should be watched by everyone at least once in their life.
Baahubali – The Beginning
This is the one of the most appreciated movies ever. The audience throughout the country, especially the Hindi speaking audience were so curious and were impatiently waiting for the second part ( Baahubali 2) to release so that they can get all their answers from the unanswered questions of the first part due to its abrupt ending.
This Movie is about a boy named Shivadu, who falls in love with a young warrior woman. In the quest to find her ladylove, he gets to know the hidden and conflicted past of his family and his true legacy.
Rating:- 8/10
Genre:- Action/Drama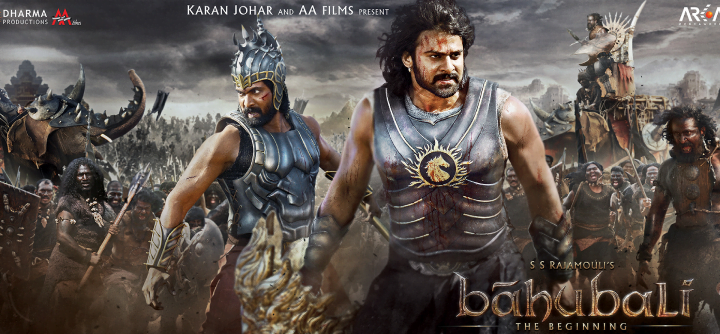 KGF-Chapter 1
This is a recent hit South Indian movie which proved to be a grand success at the box office. The movie is about Rocky, a young man who has no limits when it comes to fulfilling his mother's last desire. His continuous efforts and search takes him to Mumbai, where he gets involved with the gold mafia. The second chapter of KGF was a huge success as well and won millions of hearts for the lead actor's acting skills and the storyline of the movie.
Rating:- 8.2 /10
Genre:- Action/Thriller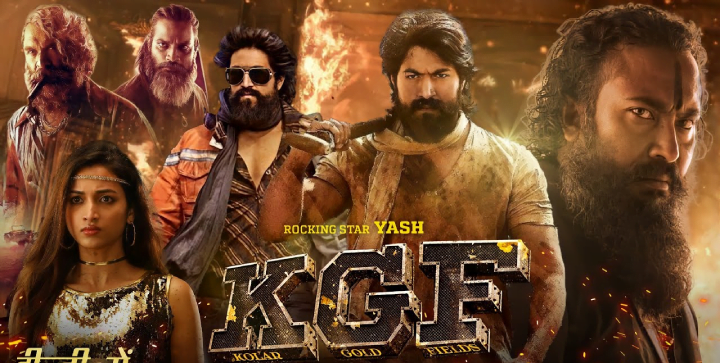 Pushpa-The Rise
Not only the movie but the songs of this movie were also trending. This movie was one of the biggest hits of South cinema and got huge success. The movie is based on a laborer named Pushpa, who has many enemies as he starts getting successful in red sandalwood smuggling. The violence gets out of control and explodes when the Police attempts to figure out his illegal business.
Rating:- 7.6/10
Genre:- Action/Crime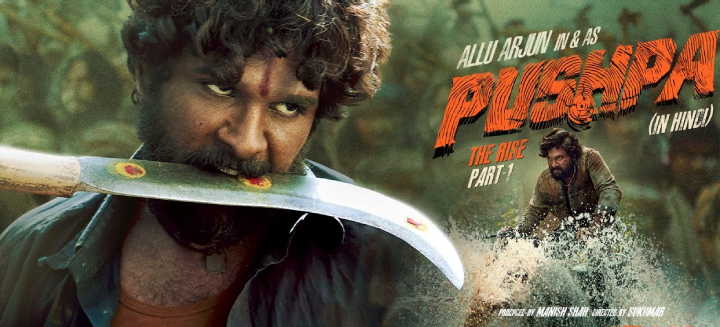 Magadheera
A masterpiece by S. S. Rajamouli, Magadheera is a reincarnation themed movie. It is basically a fantasy film where it's displayed how the lives of different characters are connected to their 400 years old past lives. Bollywood movie 'Raabta' starring Kriti Sanon and late actor Sushant Singh Rajput was a remake of this movie. You can definitely this beautiful movie in the category of your must watch movies.
Rating:- 7.7 /10
Genre:- Action/Romance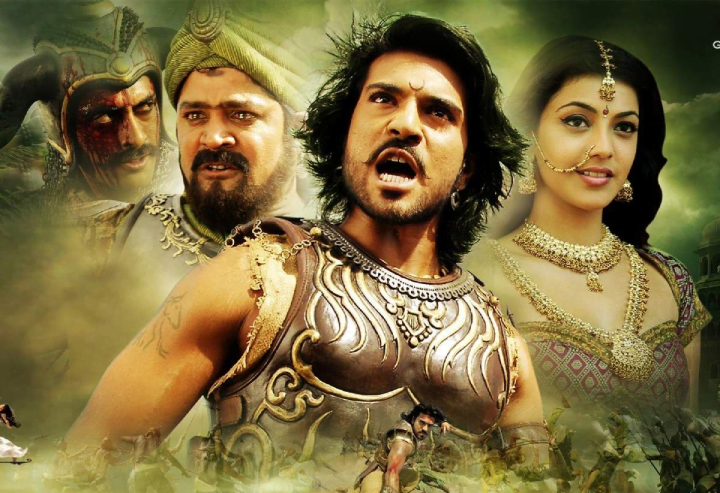 Dear Comrade
This Movie tops the list of best South Indian movies of recent times. The Movie stars Vijay Deverakonda and Rashmika Mandanna in the lead roles and their chemistry in the movie won millions of fans' hearts. This movie is about a boy who is a state level cricketer and falls in love with a student union leader. He later helps her in getting rid of her worst phase of life . This is one of the most romantic stories that you will come across.
Rating:- 7.3 /10
Genre:- Romance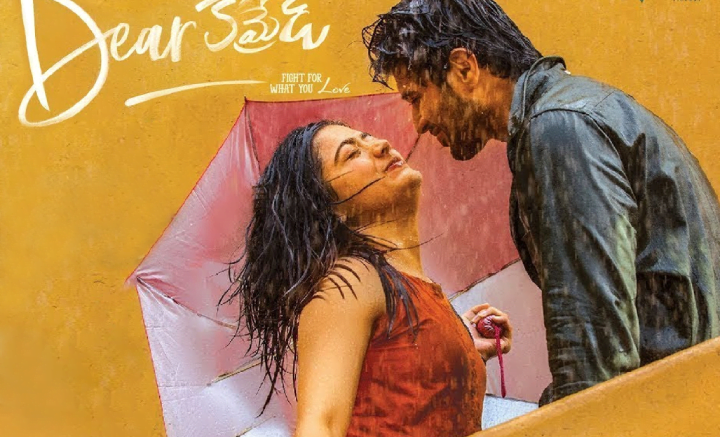 Eega
The Hindi dubbed version of this popular South Indian movie is 'Makkhi'. TheMovie stars Kiccha Sudeep, Samantha Ruth Prabhu and Nani in lead roles. This movie is a huge success among the Hindi speaking audience. The movie is about a boy (Nani) who loves a girl (Bindu) and gets killed by the villain (Sudeep), who lusts for Bindu. Nani takes rebirth as a fly and decides to take revenge for his death. This Movie is a tragedy, but a tragedy had never been this entertaining.
Rating:- 7.7 /10
Genre:- Action/ Fantasy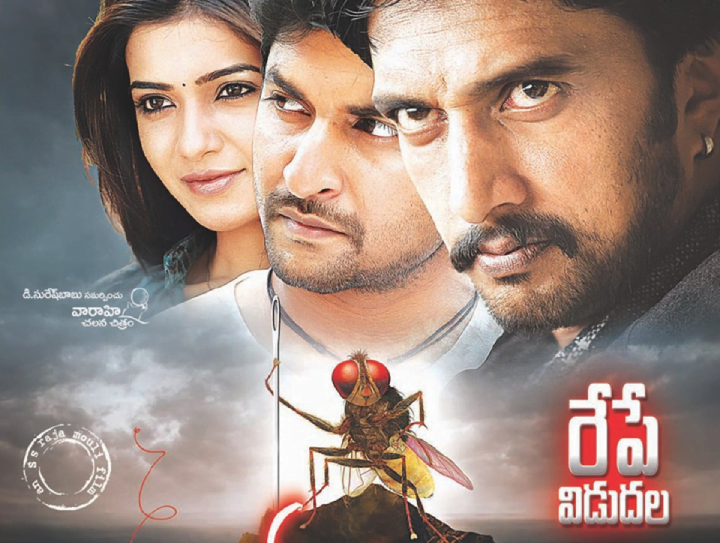 Sarrainodu
This movie was quite a great hit among the audience. This movie is based on an ex-military officer, who decides to take the charge of punishing every individual who have escaped the clutches of law. He later gets caught in a dilemma when he has to choose between love and his duty. Actor Allu Arjun was the actual charm of the amazing movie.
Rating:- 6.5/10
Genre:- Action/Drama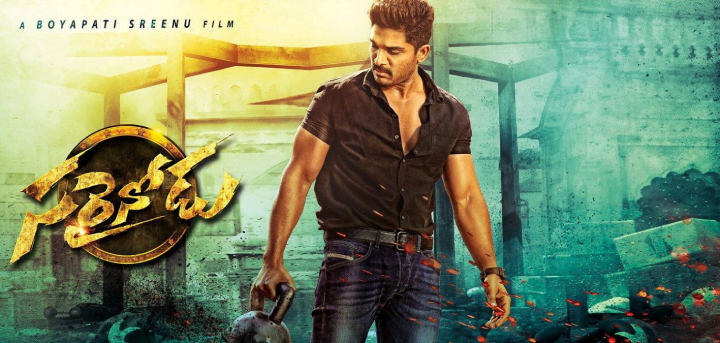 24
The Movie 24 is a science-fiction and a thriller. The Movie stars Samantha Ruth Prabhu and Surya in major roles and is based on a scientist who invents a time travelling watch. His evil twin wants to steal the watch for himself. The scientist's son fights against his evil uncle in order to get back the watch.
Rating:- 7.9 /10
Genre:- Science -Fictional/Thriller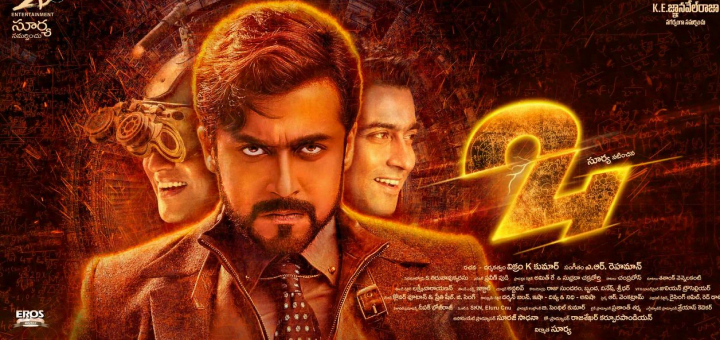 Ratsasan
Its Hindi dubbed version is 'Main Hoon Dandadhikari'. This movie is famous all over India for its crime-thriller theme. This Movie is basically based on a Police officer who is looking for a physcho serial killer, whose aim is to target school girls and murder them brutally.
Rating:- 8.5 /10
Genre:- Crime/Drama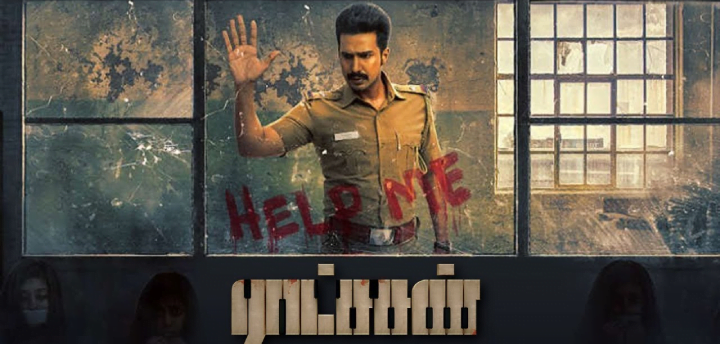 Anniyan
The Hindi dubbed version of this South blockbuster is 'Aparichit'. This Movie is quite famous among the masses. The film is based on the life of a man who is suffering from multiple personality disorder. He gives punishment to lawbreakers aka criminals according to Garuda Purana. This Movie won many awards and was critically acclaimed. Actor Vikram won millions of hearts by his acting skills in this popular South Indian movie, Anniyan.
Rating:- 8.3 /10
Genre:- Psychology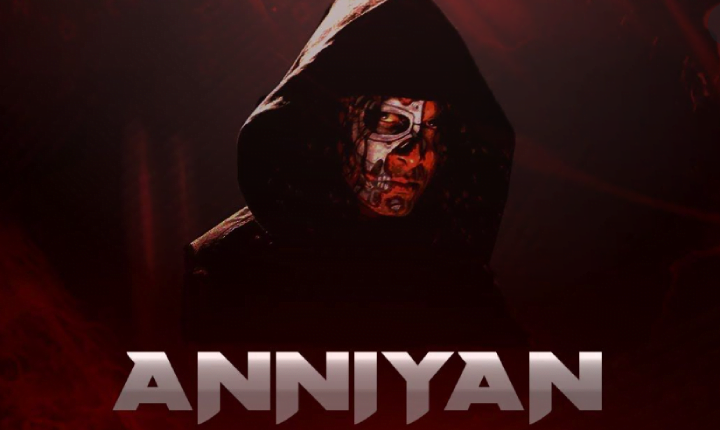 How many of these famous South Indian movies have you watched yet? Feel free to share with us in the comments box below.
Happy watching!