Done with watching all the contents available online? Have a look at the top 20 latest Indian Web Series that you shouldn't miss. Start watching right away! You can thank us later.
1. Tripling 2 – TVF Play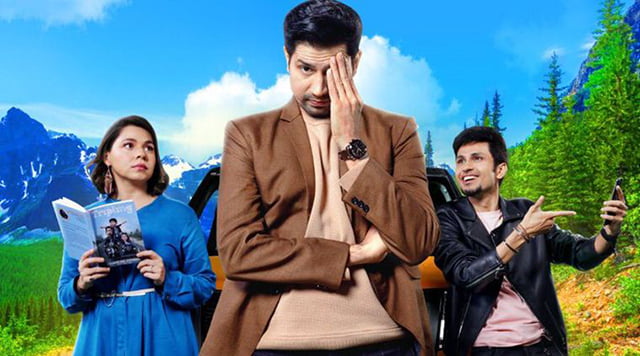 Divorced, jobless & hopeless. The Series revolves around three siblings who plan a road trip together. Chandan, Chanchal & Chitvan start a hilarious journey once again in Tripling 2, to find themselves and their relationships.
2. Yeh Meri Family – TVF Play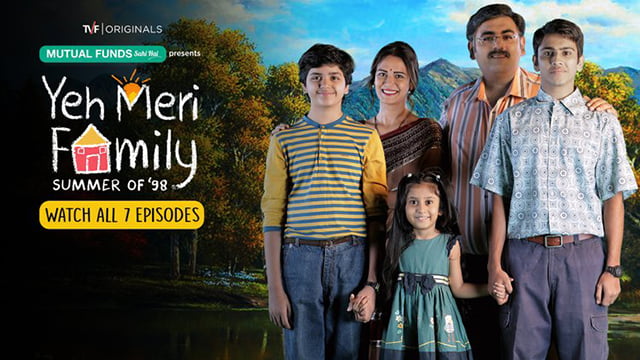 This beautiful Series is set in the summer of 1998 and is about conflicting emotions towards family members from the eyes of a twelve year old boy. The story is so relatable keeping in mind minute details of those times that it will be like a flashback for every 90s kid.
3. Little Things 2 – Netflix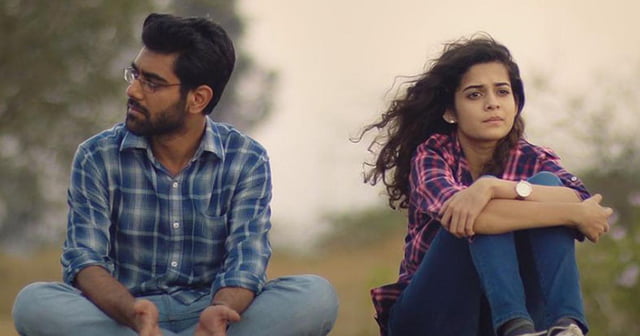 Little Things is a web-series about the sweet little moments experienced by a young couple in their everyday life.
3. Sacred Games – Netflix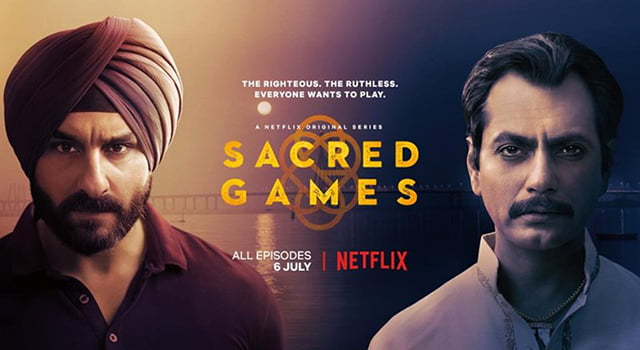 A link in their pasts leads an honest cop Sartaj Singh to a transient gang boss, whose ambiguous warning spurs the officer on a search to save Mumbai from catastrophe.
4. Ghoul – Netflix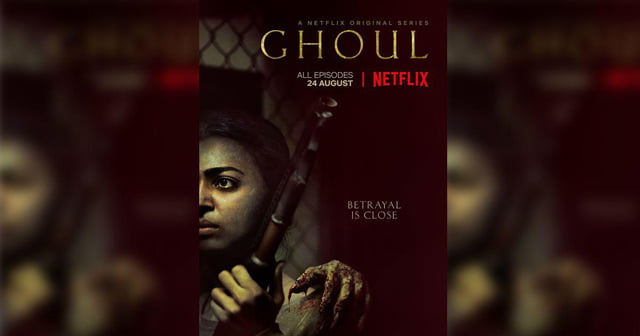 In a dictatorial near-future India, a mysterious prisoner is sent to a remote military interrogation center where he turns the tables on his captors by exposing their most dastardly secrets and unleashing a demon from Arabic folklore.
5. Lust Stories – Netflix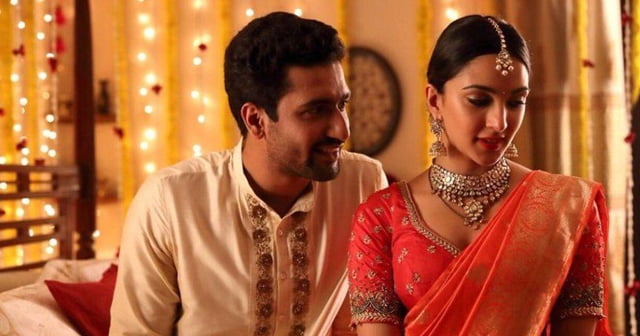 The Series is the sequel to 2013 movie Bombay Talkies showing four short films by four of India's biggest directors exploring love, sex and relationships in modern India in a matured way.
6. Delhi Crime – Netflix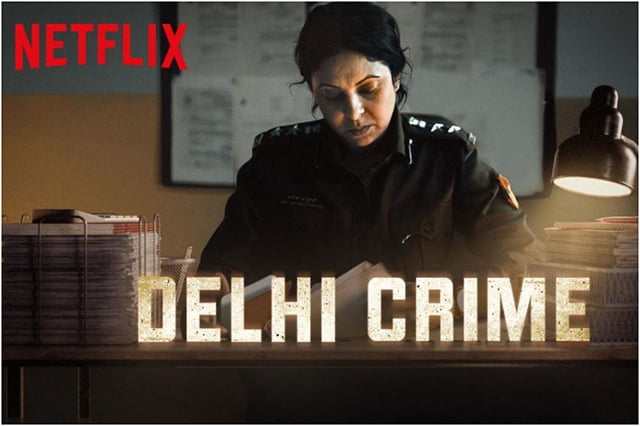 Based on the horrendous Nirbhaya case, Dthe series follows the Delhi Police investigation into the finding of the shameless men who perpetrated this crime.
7. Laakhon Mein Ek – Netflix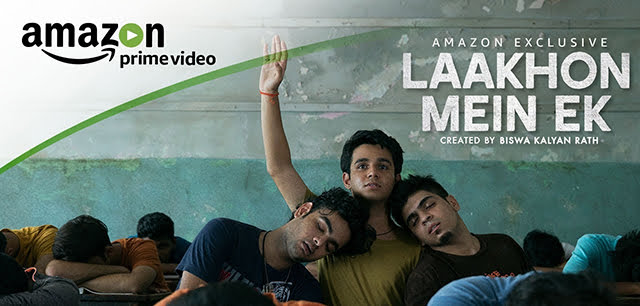 The story is about Aakash, who is planning to study commerce in Raipur. However, his father has different plans for him. He sends Aakash to an IIT Coaching institute far far away from Raipur. Aakash reaches there to find out that it's a totally different world and he is a misfit in it.
8. Made In Heaven – Amazon Prime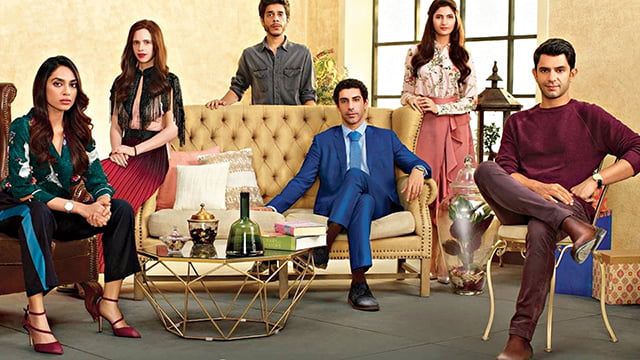 Made In Heaven is the story of two wedding planners Tara & Karan based in Delhi, where tradition hustles with modern aspirations against the backdrop of big fat Indian weddings revealing many secrets and lies.
9. Breathe – Amazon Prime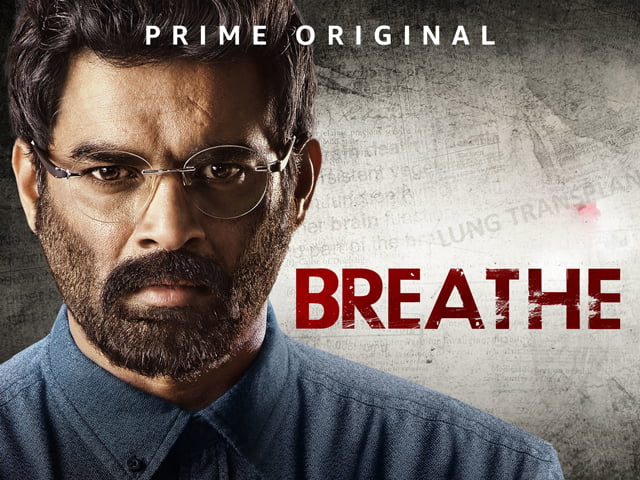 It is an Indian web series that explores the lives of ordinary men faced with extraordinary circumstances. Kabir, an intense yet non-conventional officer of the Crime Branch, puts the pieces together of seemingly unconnected deaths that lead to an unlikely suspect – the friendly & courteous Danny. Kabir will not stop till he cracks the case and delivers justice to the victims.
10. Inside Edge – Amazon Prime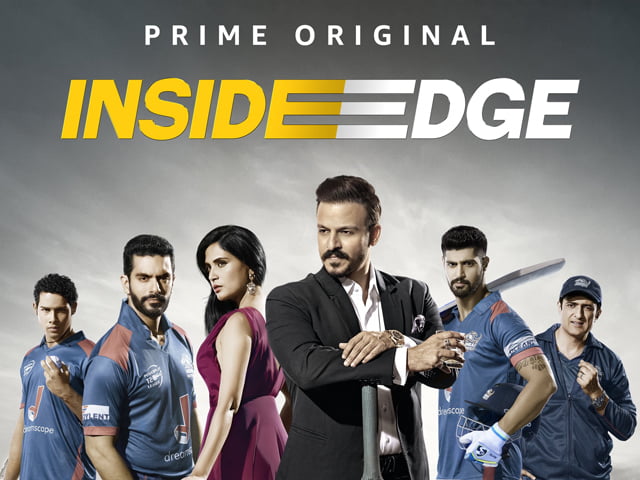 This is the story of the Mumbai Mavericks, a T20 cricket franchise playing in the Powerplay League. Set in a landscape of conflicting interests, where selfishness is almost a virtue, where sex, money, and power are mere means to an end, Inside Edge is a story that pulls no punches, minces no words, and takes no prisoners.
11. Mirzapur – Amazon Prime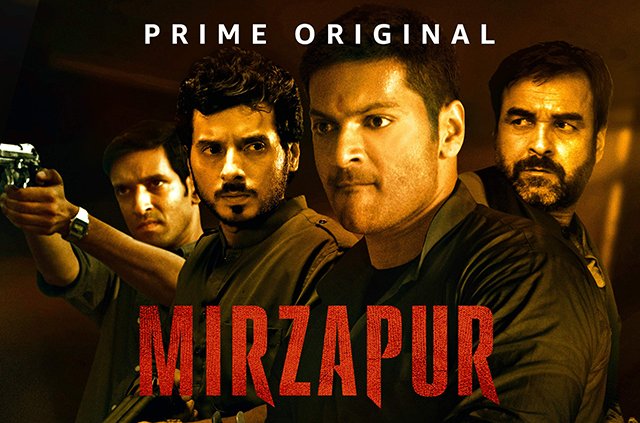 Mirzapur starts with a horrifying incident at a wedding procession that ignites a series of events entangling the lives of two families in the lawless city of Mirzapur in Uttar Pradesh.
12. Criminal Justice – Hotstar Premium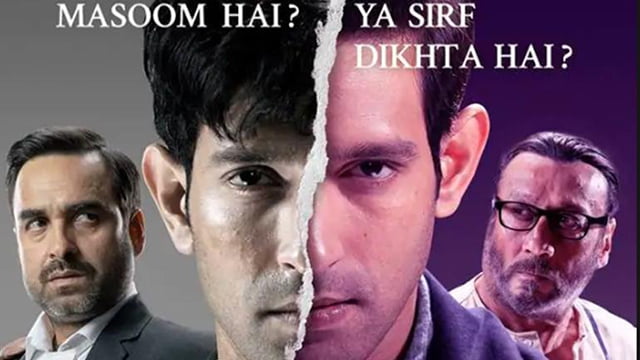 The story revolves around Sex, drugs and a gruesome murder. An uptight one night stand turns into a nightmare for Aditya, when he wakes up with blood on his hands. All the evidences are against him, but he doesn't remember anything about the ghastly crime. Is he guilty or not? Watch it and find out for yourself.
13. Four More Shots Please – Amazon Prime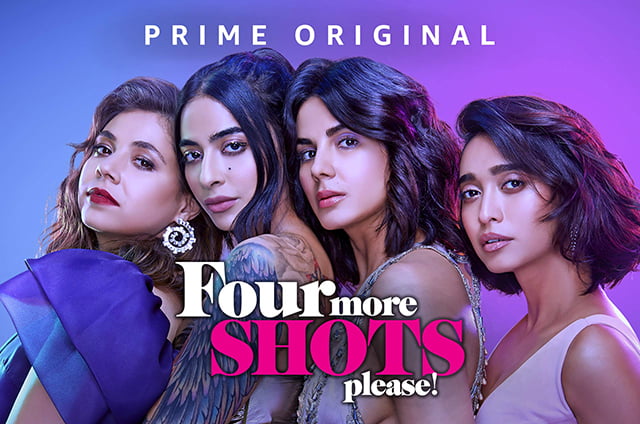 The story revolves around four female friends from different walks of life dealing with romance, work-life conflicts, ambitions and anxieties in modern-day India.
14. Apaharan – ALTBalaji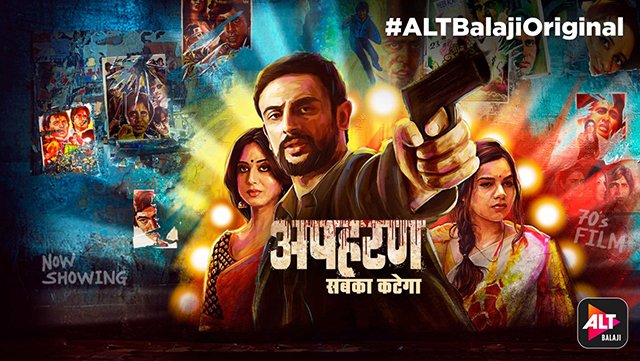 The story is about Rudra Srivastava, a senior inspector with Uttarakhand police who is lured into kidnapping a young girl at her request. The plot starts as a simple plan to extort money in exchange for her release. When the chain of events go wrong and a series of lies unfold, he realizes that he is now a part of a deadly conspiracy. Will he be able to escape the outcome of his choices or become a victim of the web of lies?
15. Puncch Beat – ALTBalaji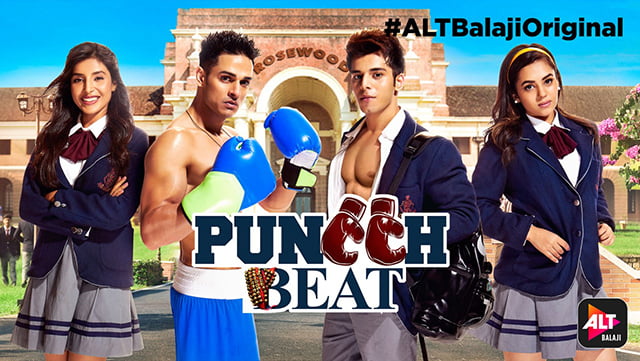 Puncch Beat is a story around punches that will set your foot tapping to the beats. From the boxing ring with Ranbir and Rahat, to the dance floor with Divyanka, to following the diva Padmini around 'Rosewood High', be a part of the roller coaster ride with the Puncch Beat gang.
16. The Test Case – ALTBalaji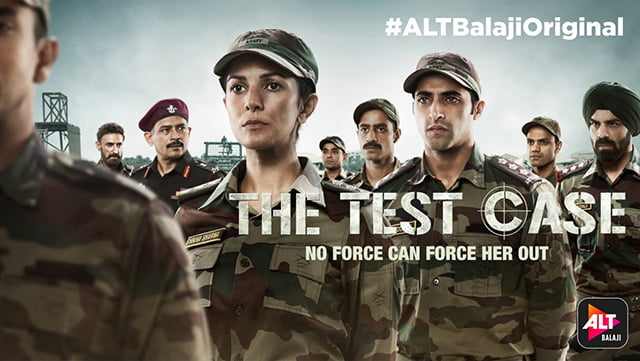 Preparing to be the Indian Army's first female test case in a combat role, Captain Shikha Sharma will do anything to fit into the male-dominated academy. Will she finally be the Indian Army's first ever Female Combat Officer? Find out.
17. Engineering Girls – The Timeliners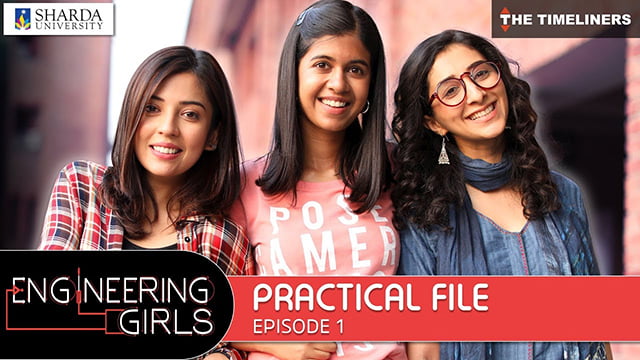 Through this series, get a chance to experience the life of girls in an engineering college with Maggu, Sabu, and Kiara.
18. Girls Hostel – Girliyapa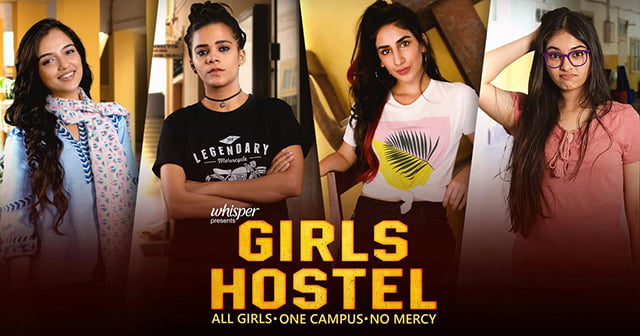 Imagine a night in with 4 girls. Now imagine doing that for 4 years. In a building full of girls that is a Girl's Hostel. Live the Dushmani, the Dosti, the Pyaar, the Bhasad.
19. The Final Call – Zee5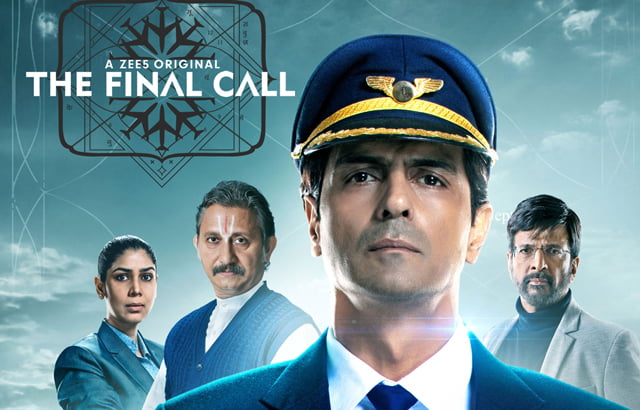 When the pilot of Skyline flight 502, decides to end his life by committing suicide, he puts the lives of the 300 plus passengers in danger. Airline officer Kiran Mirza along with the ATS team, swings into action to save the passengers.
So which one among these do you find the most intriguing? Do tell us in comments section below.
Happy binge watching! 🙂