Facebook and Instagram are one of the most commonly used social media platforms. In addition to connecting with people, Facebook (Meta) also helps people build their own businesses. While, the latest features such as Instagram's Reels make the platform more popular with users. Overall, these platforms are now used by everyone all over the world. In this article, we will guide you how to change the language on Facebook and Instagram.
Many of us may prefer to express ourselves in our regional language. Besides, sometimes if someone finds it difficult to understand the "English" language, they can switch to their regional language (for example, Hindi, Bengali, Gujarati, etc.) on Facebook. However, you can only switch to "Hindi" on Instagram. So if you want to change the language on Instagram or Facebook, let us get into the details.
How to change language on Facebook?
Like we said earlier, you will get multiple language options as well as English. The following is how to change the language of Facebook on your smartphone.
Open the Facebook application and click on the three lines in the upper right corner.
Scroll down to access settings and privacy options.
Click on Settings, then click on the "Language and Region" option located under the "Preference" section.
Tap on the first option, which is called the language of the Facebook button title and other text.
Then, choose your preferred language. Facebook also allows you to set the language in which you want to see translations of your posts.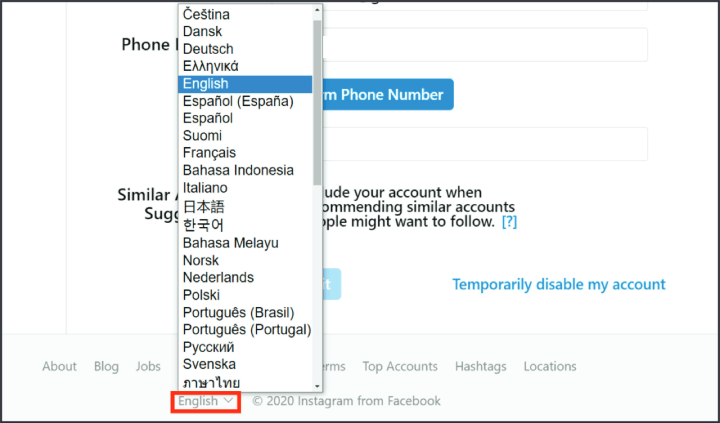 How to change the language on Instagram?
On Instagram, you can only switch to Hindi. However, Instagram also supports French, Portuguese and more languages. If you want to switch from English to Hindi on Instagram, please follow the steps below:
First, you need to open the Instagram application on your smartphone.
Click the profile icon, and then click the three lines that appear in the upper right corner.
Now, click Settings> Account> Language.
After that, click "Hindi" to switch. Similarly, you can switch to English again.