In the Internet world, privacy has always been one of the major issues that users are most concerned about. Since everything is connected via the Internet, it is difficult to stay away from the radar and the Internet. Even if you may have an Internet presence, someone in your contact list may transmit your information to the Internet without your consent. Here is how to unlist phone numbers on Truecaller.
Telephone number or mobile phone number is one of the personal items that almost everyone owns. Truecaller is currently one of the best caller identification services, which allows users to identify the name of the user and the company when they receive a call or message from an unknown number.
The user can submit the service of the user's name or phone number, and then it will be displayed to all users who answer or make calls. What if the user does not want to display his details on Truecaller? Here is a way for you to unlist your phone number on Truecaller and keep your details confidential.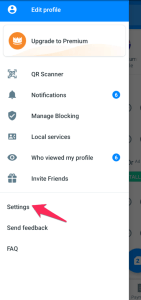 For Truecaller users
If you are a Truecaller user, you must deactivate your account from the settings menu of the application. This will delete your details from Truecaller, if someone searches for your phone number, it will not show your name or any other details. This feature is available on both Android and iOS devices. Both free users and advanced users can unsubscribe Truecaller without any problems.
Similarly, if you are not a Truecaller user and your number is still listed on Truecaller, you must send a request to the company by visiting the link below to unlist your number from Truecaller. The company stated that it may take up to 24 hours to completely cancel your number from the Truecaller database. Please note that to completely remove your phone number from Truecaller, you need to submit your phone number and country code, +91 for India. If your number is 9898989898, then you must enter it as +919898989898 on the Trucaller cancellation list page to delete your contact information from Truecaller.