Made in Heaven Season 2 is set to premiere on August 10, exclusively on Amazon Prime Video. The much-anticipated return of the series that delves into the opulent world of Indian weddings and the personal lives of its characters has fans brimming with excitement.
Release Date and Where to Watch
The seven-episode season, directed by Reema Kagti and Zoya Akhtar, in collaboration with Alankrita Shrivastava, Neeraj Ghaywan, and Nitya Mehra, will be available exclusively on Amazon Prime Video. The release date was announced with a ravaged wedding venue setting poster, confirming the show's team's return to the "shaadi business."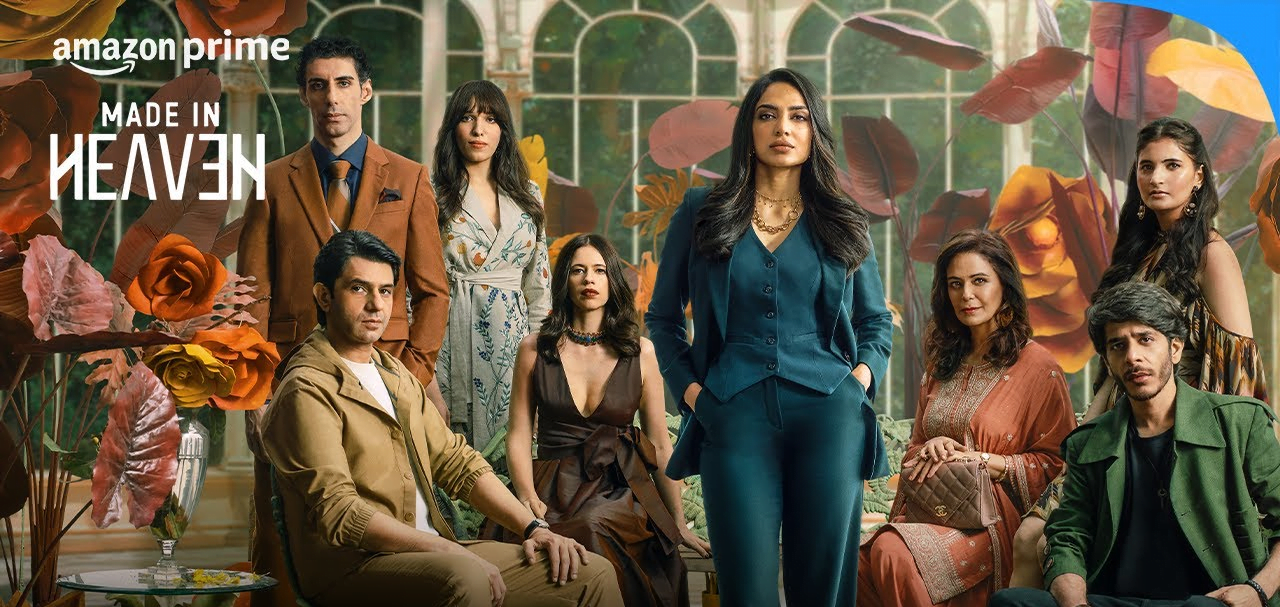 Cast and Plot
The series revolves around Tara Khanna (played by Sobhita Dhulipala) and Karan Mehra (played by Arjun Mathur), best friends turned wedding planners. They grapple with the challenges of organizing opulent Indian weddings while facing personal conflicts and navigating unexpected turns in their own lives.
The entire lead cast, including Jim Sarbh, Kalki Koechlin, Shashank Arora, returns, with new additions like Mona Singh, Ishwak Singh, Trinetra, Mrunal Thakur, Radhika Apte, Shibani Dandekar, and Sarah Jane Dias.
Season 2 is expected to continue where season 1 ended, with Tara leaving her toxic marriage and Karan making peace with his sexuality. The new season may feature international or destination weddings, potential new romances, and the duo starting their wedding business from scratch.
Emotions and Themes
The series offers a nuanced narrative that explores various social prejudices, depicting the clash between tradition, modern aspirations, and belief systems. Emotions like anger, curiosity, and struggles are vividly portrayed through the characters' lives and the grand weddings they organize.
Fan Reactions and Expectations
Fans have expressed excitement and anticipation for the upcoming season, especially after the release of the trailer, which is taking over the internet. The weddings, drama, and chaos are expected to be grander in season 2, with the show narrating stories of five weddings organized by Tara and Karan.
FAQs
Is Made In Heaven Season 2 coming?
Yes, it premieres on August 10, 2023.
How many episodes Made In Heaven?
Season 2 consists of seven episodes.
Is Made In Heaven an Amazon original series?
Yes, it's available exclusively on Amazon Prime Video.
Who is the actress in Made In Heaven?
Sobhita Dhulipala plays the lead role of Tara Khanna.
Is Made In Heaven Season 2 free to download?
No, it's available exclusively on Amazon Prime Video, and downloading may require a subscription.
Conclusion
"Made in Heaven Season 2" promises to be a thrilling continuation of the series, with its blend of lavish weddings, complex characters, and engaging plotlines. Whether you're a fan of the first season or new to the series, this season is sure to captivate your attention.