Falguni Nayar is the CEO of Nykaa and is one of the leading ladies of India. This powerful Businesswoman is renowned for creating the online beauty platform 'Nykaa'. It's quite rare for a person to leave their job at the age of 50 and then think of building a startup from the scratch, but this lady never had the zeal to do so and she made her dreams come true.
The Wonderful woman came from a business family where her father owned a bearings company along with her mother. Falguni started her career as a consulting agent with A.F. Ferguson and Co., and later she spent 18 years of her life working with Kotak Mahindra Bank, where she worked as a Managing Director. She met Sanjay Nayar, her husband, in IIM Ahmedabad who is known as a member and CEO of KKR India. KKR is considered as one of India's top global investment organization.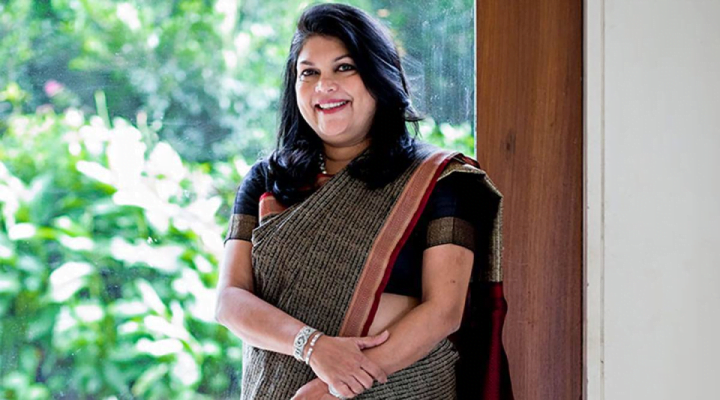 At the age of 50, Falguni Nayar decided to take a step ahead and realized that India needed a cosmetic platform where all the famous brands can be easily available to the costumers. So, she decided to launch an e-Commerce platform and named it 'Nykaa'. Nykaa is a platform that offers beauty products and other essential items from all leading brands including Lakmé, Kaya Skin Clinic, L'Oréal Paris, Maybelline New York, etc. It has plans to open 300+ offline stores and to keep on expanding. It has over 1000+ curated brands and 1,00,000+ products. Her exact words were "I started Nykaa at the age of 50 with no experience. I hope the Nykaa journey can inspire each one of you to be the Nykaa of your lives".
In April 2012, she decided to come out of her comfort zone leaving her ideal life behind and to work on her dreams by starting her own endowment. She worked hard to become the CEO of Nykaa. She observed that online market is developing rapidly. Her love for makeup and growing online market made her decision stronger.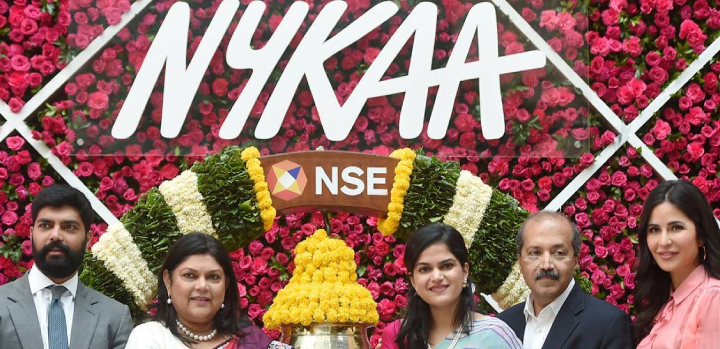 In an Interview she said "I love make-up but I don't have time to put it on anymore!" and laughs loudly, with the affinity that India needs an online makeup platform where people can easily buy cosmetics and other essential items. Bridging the gap and changing the way women shop, she has successfully curated more than 1000+ brands and 1,00,000+ products. The company also has its presence in many cities with around 300 stores across India. There are two store formats – Nykaa Luxe and Nykaa On Trend. Luxe has high end Indian and international beauty brands along with Nykaa Beauty, the in-house beauty products collection, and On Trend a collection of popular market products.
Businesswoman Nayar now has created a very strong identity of her own in the Business market. She is considered as one of the best examples for people who want follow their passion or dream. Nykaa derived from the word Nayika , which means the actress of one's own life, the name is perfect to inspire and motivate every women all over the world. "I wanted to create that in India — a multi-brand retailer selling the best beauty, plus a lot of education to help customers. I wanted to stand for those women who want to be beautiful for themselves, not for men or for other women. Indian women were always ready for that and that's why they related to Nykaa. It was a form of empowerment", said Falguni.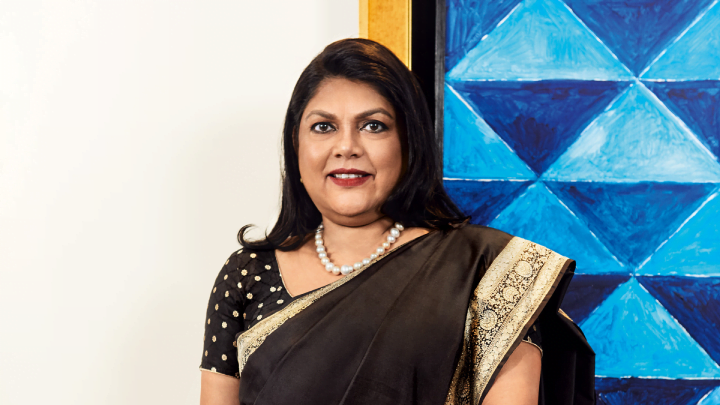 Nayar has now become the 7th self-made billionaire with her company's successful initial public offering (IPO).
The story of Falguni Nayar shows that if you are dedicated to your dreams, your goal is set and you work hard, then you can achieve anything no matter what's your age because age is just a number to when it comes to making a mark for yourself and achieving your dreams.