Instagram Music was launched worldwide in June last year, and now Facebook has brought it to India. This is an amazing feature that helps you in adding music to Instagram stories. Now Instagram users in India also can add a soundtrack to their story. It is available for both Android and iOS.
When it was announced, many Desi music fans instantly checked out the new features. But it is not in the post on slide option. Therefore, if you still can't find this feature, you should update your app as soon as possible. You can easily install the new version from the App Store and Play Store. You can force quit the application as well. Since the day it arrived, it has become a craze among all.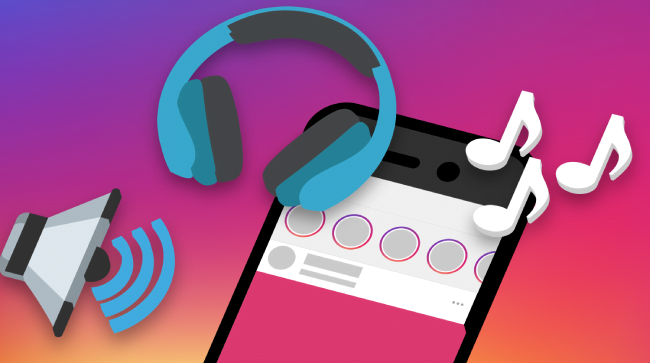 Steps to use Instagram music:
Swipe to open the camera and open Instagram stories.
Add sticker to the photos or videos you want to add to the story. Here you can find the new music icon.
By clicking on it, you can find a library of songs for you to choose from.
You can search for your favorite songs as per your wish. You can also search for "popular", "mood" and "genre", and then choose the one you like.
By clicking the "Play" button, you can hear a preview of the selected song. Besides, you can also rewind or fast-forward the song in order to accurately select the segment that suits your story.
You can even select songs before recording Instagram stories.
Then tap to open the camera and swipe it so that you can select the Music option. It is under the "Record" button.
Search for the song you want to add, and then record the video while the background music is playing. In this way, it will be played according to the video. Moreover, you can also add Sound Cloud music to Instagram stories. In its latest version, you can easily find the tracks you want to share. After selecting the song, click the share icon and you can see it at the bottom of the screen. Then click on the Instagram icon and select "Share to Instagram Story". You can easily share the link with your Instagram followers.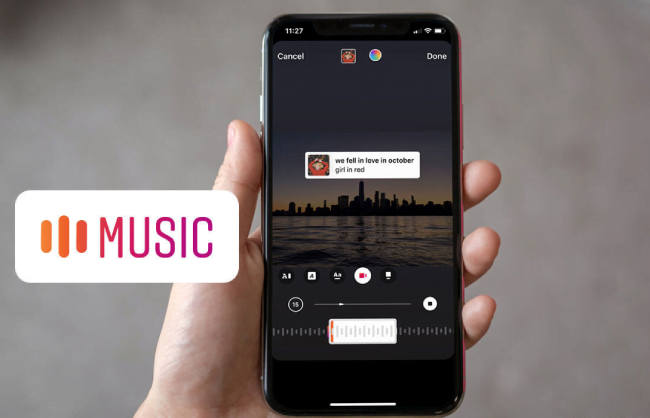 In addition to this, you can also share Spotify music in Instagram stories. Go to the share menu that can be seen in the Spotify app. Then click Instagram story. You can add stickers, titles, whistles and bells, and then post them to Instagram stories. With Apple Music, you can add music to the uploaded media. You simply need to select the song and share it with the story (photo or video) you are uploading on Instagram.