The statement of Nirmala Sitharaman, the Finance Minister of India on millennia's mindset about preferring ride-hailing services over buying cars has intensified the ever-going combat between personal vehicle owners and cab service providers. At a recent press conference, on Tuesday, Finance Minister Nirmala Sitharaman blamed mindset of millennial for the slowdown in the automobile sectors.
Nirmala Sitharaman's Statement On Indian Auto Crunch
According to Sitharaman, one of the significant factors why the auto industry has been facing crunches is the changing mindset of millennial. Instead of blaming Ola and Uber for the sluggish auto sales; she has held Millenials' mentality for the crisis.
Youth in India today prefer ride-hailing services like Ola, Uber, and other cab services instead of buying their own cars. Not more availability of Ola and Uber vehicles, but people's thought about cabs has been affecting the automobile industry.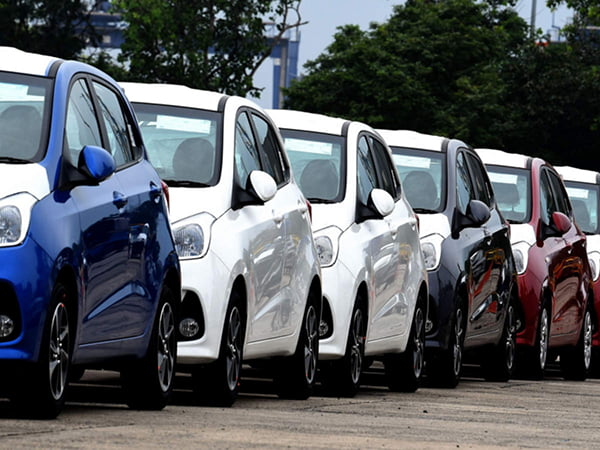 Sitharaman also has highlighted how the preference of consumers for app-based cab services like Ola and Uber have been attributing to the weaker demand for automobiles. She has held the changing habits of traveling; especially among youth responsible for the declining auto industry and its economy.
She said, millennial have no money to buy own cars, and it's adversely affecting the Indian automobile industry. After the controversial statement of Indian finance minister on Tuesday; Millennial have come to the forefront, defending themselves for preferring Ola and Uber services. They said, their decision to not buy a personal car has nothing to do with the services of app-based cab agencies like Ola or Uber. They have more to do with the current economic crunch that India has been facing these days. Let's get into a statistical analysis of the factors involving both owning and hiring cars for daily transportation.
What Statistics Have To Say?
So, for a regular Uber rider; the approximate cost of picking Uber for daily transportation in Chennai stands at around ₹20/kilometer. Now, let's figure out the cost of buying a personal car. Let's assume I bought a hatchback for ₹ 7 lakhs. After an upfront down payment of ₹2 lakhs, I'll take a loan for ₹5 lakhs. It is meant to be repaid in the next five years. Here the total amount I'll pay towards the interest of the vehicle in five years, at an approximate interest rate of 9% per annum, comes to ₹ 1.23 lakhs. So, the overall cost of the car comes to ₹ 8.23 lakhs; 1.23 lakhs higher than the original price of the hatchback.
Now if we talk about the car insurance, I'll pay at least ₹ 75,000 over five years to get the car insured. The maintenance cost for any mid-sized hatchback will, of course, stand around ₹10,000 per year. It makes the total expenses come to ₹50,000 for five years. Now, let's discuss the car's running cost, including the price of the fuel. Let's assume that the hatchback gives 10 kilometers/liter in current Chennai conditions and I drive an average 25 kilometers per day. It comes to around 700 kilometers per month. If the average cost of petrol per liter is ₹70; then it will bring the total expenses to ₹2.94 lakhs in five years.
To add to this, there are also miscellaneous expenses like parking fees, seat cover changing, and other minor maintenance works for which I'll spend about ₹15,000 in a period of five years. So, adding all of the above, the total expense I'll spend on the car in the course of five years comes to ₹9, 57,000; which is ₹23/kilometer. Now, if we add car cleaning and serving expenses of around ₹1,500 a month and hiring a driver with a salary of ₹12,000 a month; then the figure will stand at ₹42/kilometer. So when we compare it to per kilometer charge of Uber ride; it is Rs. 22 higher to
maintain your own vehicle.
Cost Of Travelling In Ola/Uber
Cost Of Owning A Car
Cost Of Vehicle 0 Rs. 8, 23, 000
Insurance For Five Years 0 Rs. 75, 000
Maintenance Cost For Five 0 Rs. 65, 000
Years
Yearly Fuel Expenses
(700km/month)
Rs. 1, 68, 000 Rs. 2, 94, 000
Total Ownership Cost Rs. 1, 68, 000 ₹12, 57, 000
Driver Expenses 0 Rs. 1, 44, 000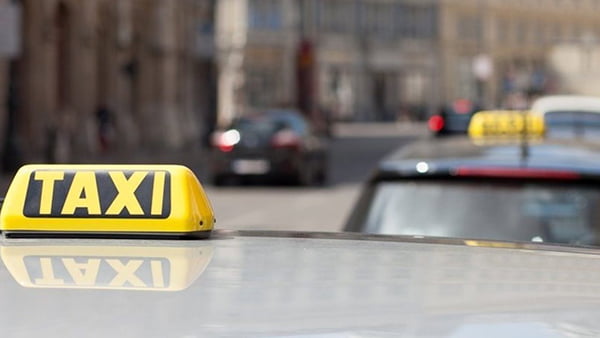 Major Causes Behind Millennial Preferring Ola & Uber Over Personal Car Purchasing: 
1. High GST Rates
Currently, the Indian Government has implemented 28% GST on the cars, and this is the major reason why consumers are choosing not to buy personal vehicles. Due to higher GST rates, the sale in the automobile sector has plumped. Consumers now have to think if they can afford the EMI or not. After all, the Indian economy is currently facing severe crunch.
2. Strict Motor Vehicle Acts 
The newly launched acts on traffic and vehicle management are also a prime cause behind the loss of the Indian automobile market. Rising fuel rates, stringent traffic directives about parking, pollution control, and vehicle management have been affecting the downward auto sales in India.
3. Traffic Congestion
According to hundreds of daily commuters, traffic congestion, the never-ending parking issues, and the rapidly rising fuel prices are giving edges to private on app-based taxi services over private cars. Traveling with Ola or Uber cabs completely eliminates hassles like fuel cost and maintenance cost, etc.
4. Parking Issues
Having a car means the unavoidable need for parking; which is undoubtedly not possible for everyone. After all, who wants to pay extra rent for parking cars in the garage? Insufficient parking lots are another primary reason why Millennial are finding app-based cab services like Ola and Uber more preferable.
5. Eco-Friendliness 
More cars mean more pollution. If we can share and travel on the same vehicle, at much cheaper price range; then what's the need of buying more and more vehicles? Having Uber or Ola cabs completely eliminate the need of owning a personal car to travel; thus ensuring better consciousness for the environment.